Who reads paranormal? Tons of readers do. Well today it's your lucky day because I'm giving away 2 (two) fabulous reads. How about the anthology BITTEN BY CUPID with novellas by Lynsay Sands, Pamela Palmer, and Jaime Rush, and Joss Ware's BEYOND THE NIGHT. Just comment to enter to win.
~*~*~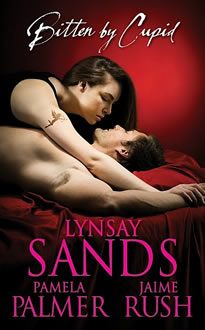 Bitten By Cupid
Authors: Lynsay Sands, Pamela Palmer, Jaime Rush
Publisher: Avon Books
Release date: January 12, 2010
ISBN-13: 978-0061894459
384 pages
With their very lives at stake, love was the last thing on their minds. But then they were bitten by cupid . . .
A daring vampire thinks she can conquer anything, but when she's paired with a mortal detective, she'll find her life – and her heart – in grave danger . . .
He's a private detective, fantastic cook, gentle, funny and built like a linebacker. What immortal woman wouldn't fall for Tiny?
~*~*~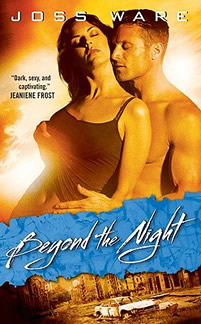 Beyond The Night
Authors: Joss Ware
Publisher: Avon Books
Release date: January 12, 2010
ISBN-13: 978-0061734014
400 pages
A man with no future…
When Dr. Elliott Drake wakes from a mysterious fifty-year sleep, the world as he knew it is gone. Cities are now desolate, and civilization is controlled by deadly immortals. Stranger still is Elliott's extraordinary new "gift" – he has the power to heal, but it comes with fatal consequences.
A woman with a past
Jade barely escaped the immortals and is now hell-bent on revenge. She trusts no one… until Elliott. His piercing gaze and tempting touch shatter her defenses, but the handsome doctor seems to have dangerous secrets of his own. Is it safe to trust him with her heart?
If they are to survive in this dark new world, Jade and Elliott must work together to fight the forces that takes them beyond danger. Beyond desire. Beyond the night.