Today we have the fabulous Sherry Thomas guest blogging. As many of you know, Sherry burst on to the historical romance scene with PRIVATE ARRANGEMENTS, one of my all time favourite historical romances. Her prose is…the only way I can put it is to die for. This year Sherry's NOT QUITE A HUSBAND is a RITA nominee for Best Historical. Please extend a warm welcome to Sherry as she chats with us about Eton–the reigning school of our historical heroes.
~*~*~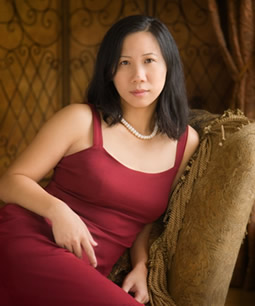 If you read and/or write historical romance, you've probably heard of Eton College, the independent (private, in U.S. terminology) school for boys that has produced 19 British prime ministers, including the newest, David Cameron. And while the royal family traditionally educated princes at Gordonstoun, Princess Diana's brother Earl Spencer is an Old Etonian, and Eton was where both Prince William and Prince Harry spent their teenage years.
Many, many historical romance heroes have attended Eton. Have you ever wondered what their life at school might have been like?
Well, think of Hogwarts, which is the most famous boarding school in literary history. There are some similarities. Although Eton students do not live in a castle, they are divided into various residential houses. And just like in Hogwarts, much of the students' social life revolve around their peers in the same residential house.
Nowadays the houses are administered by the school. But during the 19th century and before, they were separate establishments, opened either by masters who wanted the extra income, or by enterprising women will and able to keep forty boys under control. Students referred to their particular house as either my tutor's or my dame's, depending on whether the house is operated by a man or a woman.
Eton, founded by Henry VI, was originally a charity school intended to educate poor boys who would then go on to King's College at Cambridge. The boys who passed an examination and were therefore educated at the king's expense are called King's Scholars. At any given point in time, there were 70 King's Scholars of various ages on campus, and their house is called College House, run by the school itself from the very beginning.
Your average Regency heroes, however, even if they aced the examination, were unlikely to be Kings Scholars. For much of its history, the conditions at College House were deplorable—and terrible food on top of it. So a boy from a family of any means would have been sent to one of the more comfortable, privately run houses, where each student had a room of his own to decorate as he pleased.
Another similarity between Hogwarts and Eton is the self-governing structure of the students. Britain's public schools were the train grounds for the administrators of her empire. The boys had a say in the selection of their prefects. Between the prefects (called Debate and Library in centuries past), the House Captain, and the Game captain, the boys managed most of their own affairs. Even corporal punishments were administered by a prefect, instead of an adult.
Yet one more similarity between the most famous fictional boarding school and the most famous real-world boarding school is the sports madness. At Hogwarts there is only one sport, Quidditch. At Eton there are many, many sports. Eton's three annual terms (called Halves) is each dominated by a distinct set of sports. The Michaelmas Half (fall term) is all football (soccer) and rugby. The Lent Half (spring term) the students play what is called field game, which is a type of football unique to Eton. And the Summer Half is associated with the sports that most often come to mind when we think about Eton, rowing and cricket.
Everybody played. It is difficult to overstate the pervasiveness of the sporting culture—a central tenet of manhood, in fact. The Duke of Wellington is believed to have said, "The battle of Waterloo was won on the playing fields of Eton." In 1939, during WWII, Eton donated fifteen acres of its playing field to the British Government's Grow-More-Food program—and that made the news pages of Time Magazine.
Where Eton completely differs from Hogwarts, of course, is in its curriculum. I have here a weekly class schedule from circa 1900. And you can see, the boys education is concentrated overwhelmingly in the classics, even at that late date.
Yet another difference is the practice of fagging, which does not exist in Hogwarts and has been phased out at Eton, but was definitely still in place during earlier ages. A young boy who first enters Eton becomes a fag—a sort of personal servant—to a senior boy. He makes the senior boy's tea—not just jam and crumpet, but a serious meal—fetches things, and makes himself generally useful.
So could your Old Etonian hero cook? Not all that well, perhaps. But when push comes to shove, anyone who had fagged—and every boy starting Eton fagged, no exceptions—could brew tea, make toast, and fry an egg.
Which just makes him more dreamy, non? 🙂
(And if the title of this post looks odd to you, click here )
~*~*~
His At Night
Author: Sherry Thomas
Publisher: Bantam
Pub. Date: May 25, 2010
ISBN-13: 978-0553592443
Retail: $7.99
432 pages

Elissande Edgerton is a desperate woman, a virtual prisoner in the home of her tyrannical uncle. Only through marriage can she claim the freedom she craves. But how to catch the perfect man?

Lord Vere is used to baiting irresistible traps. As a secret agent for the government, he's tracked down some of the most devious criminals in London, all the while maintaining his cover as one of Society's most harmless—and idiotic—bachelors. But nothing can prepare him for the scandal of being ensnared by Elissande.

Forced into a marriage of convenience, Elissande and Vere are each about to discover they're not the only one with a hidden agenda. With seduction their only weapon against each other—and a dark secret from the past endangering both their lives—can they learn to trust each other even as they surrender to a passion that won't be denied?

So do you like your heroes Eton schooled? Comment and enter to win an autographed copy of HIS AT NIGHT.