The next excerpt from 1 of the 7 new adult romances in the BEGINNINGS First-in-Series boxed set is Stay With Me by Elyssa Patrick, a hot, sexy read.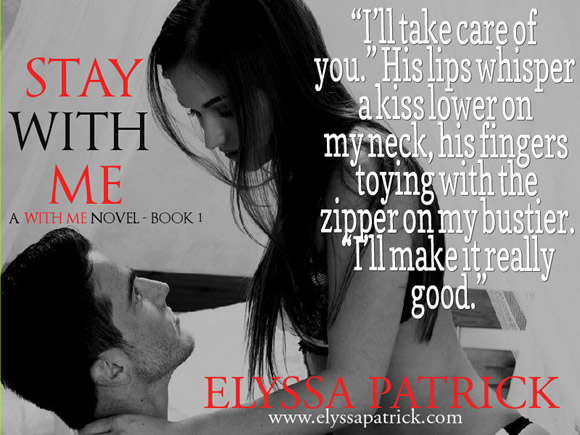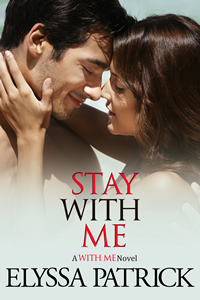 He lowers his head to me, and my eyelids flutter closed. I lean toward him, waiting—just waiting—for when he touches me. I tighten my hold on him, trying to urge him to do it now, but no, he doesn't heed my unspoken demands. He doesn't hurry. He doesn't rush. It's like he has all the time in the world until he kisses me.
His finger gently swipes over my mouth, tracing it softly, like he's memorizing the shape of me. Like he's trying to get all the details of my mouth down before he claims me. He presses lightly against my lower lip, dipping into the soft plumpness there.
I smooth my hands out on his chest. I'm pressed against him so tight that I can't do more than reach up and grasp his shoulders. I want to slide my fingers through his hair.
But more than that, I want to feel him against me.
Almost as if he's heard my thoughts, Caleb's lips lightly press against the corner of my mouth, where he removed the berry stain only a few moments ago. I still, and his hand leaves my neck to slide down to rest at the small of my back before moving back up in a slow movement that has pleasure coursing through my body. I gasp, and his mouth flutters another kiss at the corner. Brief, these flutter kisses—never quite landing fully on my lips or staying too long.
I make a sound of want. I press even closer, as if I'm inking myself on his skin, in his blood, urging this patient, sexy man to take my mouth—to take it now.
He doesn't.
His mouth finally touches mine, but it's not a kiss that claims or declares intent.
He gives.
His lips give kisses upon mine, like rain watering parched land. His mouth moves against mine, gentle, strong, and it makes me cling to him, to give more to him, to open up in ways I never have with any man before.
His teeth catch on my lower lip, lightly tugging, as if asking a question, one that I answer by opening my mouth and letting him in. His tongue slides against me, tasting, seeking. He's all I know, all I want to know, and I want him to know me in every possible way.
Next book in the series: