I'm giving away a print copy of LORD SAVAGE by Mia Gabriel. I'm also busily trying to figure out who she really is. 😉 Comment to enter to win.
I'd never felt so vulnerable, at once both lost and found, as I now did sprawled half-naked across Savage in this foolish throne-chair. His strength was my solace, my comfort, and there was nothing better than hearing the beating of his heart beneath my ear.

Once trapped in a loveless, pleasure-less marriage, Evelyn Hart leaves her home in New York for the glittering ballrooms of 1907 London. When she arrives, she meets the Earl of Savage, a dark, powerful man who seems to live up to his name. Despite his noble trappings, he's also a man who can possess her with just one look. Soon Evelyn finds herself pulled into Savage's world – a world of passion and seductive games unlike any she has ever experienced. Evelyn's heart is captured with no hope of escape. But can they overcome the tortures of the past together…?

Savage never imagined someone like Evelyn walking into his life. As soon as he sees her he knows he must have her, no matter the cost.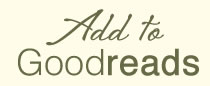 **US residents only
---
About the Author
Mia Gabriel is the pseudonym of a best-selling author of historical fiction. Lord Savage is her first book for St. Martin's Press. She lives with her family in Pennsylvania, where she working on her next erotic novel in The Savage Trilogy.