The first retelling of the passionate, twelfth-century love story since the discovery of 113 lost love letters between Heloise d'Argenteuil and Pierre Abelard—the original Romeo and Juliet.

"While I sleep you never leave me, and after I wake I see you, as soon as I open my eyes, even before the light of day itself." —Abelard to Heloise

Among the young women of twelfth-century Paris, Heloise d'Argenteuil stands apart. Extraordinarily educated and quick-witted, she is being groomed by her uncle to become an abbess in the service of God.

But with one encounter, her destiny changes forever. Pierre Abelard, headmaster at the Notre-Dame Cloister School, is acclaimed as one of the greatest philosophers in France. His controversial reputation only adds to his allure, yet despite the legions of women swooning over his poetry and dashing looks, he is captivated by the brilliant Heloise alone. As their relationship blossoms from a meeting of the minds to a forbidden love affair, both Heloise and Abelard must choose between love, duty, and ambition.

Sherry Jones weaves the lovers' own words into an evocative account of desire and sacrifice. As intimate as it is erotic, as devastating as it is beautiful,The Sharp Hook of Love is a poignant, tender tribute to one of history's greatest romances, and to love's power to transform and endure.

Historical fiction is definitely not my cup of tea and this book falls firmly in that category. Whoever classifies this book as a romance is a liar. It's not a romance because the HEA isn't really happy, it's sad with a lifetime of sadness. There should be a separate category called: tragic love stories. If you don't enjoy those types of stories do not read on.
Abelard is a teacher and philosopher, and is supposed to remain chaste. Heloise is the first female scholar of the church, a true scholar who knows languages and can actually debate. She's bound for a role as an abbess of a famous abbey once her schooling is complete. Except somewhere along the way Heloise becomes infatuated with Abelard. Abelard is hired to teacher her the ways of philosophy and instead finds himself equally infatuated. He desires her so much he seduces her with words.
Now, of course we've seen the rake seduce the heroine in many historical tales; even the intellectual has won the heroine. This rascal not only seduces her, but he puts Heloise in situations that betray her beliefs, her family, and go against all the rules of French society. Through all the pain, the hero never acts like a hero. He's selfish, resentful, and quick to protect himself, but never sweet Heloise. In a way the main characters Abelard and Heloise are very much a French Romeo and Juliet. Yet, Romeo did far more to protect and love Juliet.
Heloise is ever the intelligent, yet naïve girl. For all her smarts she puts too much trust in her lover. From a personal standpoint I loathed this book and the hero deserved everything that happened to him. I would've loved to knock some sense into Heloise myself, but love is often blind. I kept reading because I was hoping for a different ending, one that allowed Abelard to redeem himself.
Other reviews of this book give high praise for the story and the well-written depiction of life in France for the time period. From that perspective I have to agree. Jones did her research and the book itself is well-written, rich in period language and descriptions. The 'real life' letter tidbits between Heloise and Abelard are priceless and give a glimpse to love letters of the period.
Overall, the book is a rich historical fiction of tragic lovers who in the long run face impossible odds.I don't think this book is for me because I don't want the tragedy of real life in my reading. I want the fantasy. If you enjoy period pieces or don't mind endings that go against the traditional romance expectations then this may be the book for you.
For readers who enjoy Philippa Gregory or Karen Harper.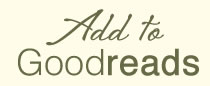 Reviewed by Landra
Heat Level: Sensual