From the author of In the Heart of the Highlander, a romance proving that inappropriate desires can provide the most passionate encounters…

Harriet Benson takes her work at the Evensong Agency seriously, but lately, between convalescing from an illness and tending to her father and two young brothers, she's had to shorten her hours. So when a promising position opens up for part time work, she immediately accepts, despite the fact that her new boss is scandalously indecent—and dangerously appealing.

Though his reputation paints him as a scoundrel, Sir Thomas Featherstone is more proper than anyone would guess. But Harriet's wit and luscious curves are driving him to distraction. She's the perfect woman to fill his office requirements, and other desperate needs he's been ignoring…

Harriet has always held firm to the rule that a secretary must never fall in love with her employer. Only Thomas is determined to win her affections—and he's willing to risk any cost to make her his…

Other books in A Lady Unlaced series:

I didn't think I would, but I liked this book.
Robinson is one of those romance authors I can always trust to provide a good read, but initially the hero in this book, Thomas Featherstone, gave me pause. I didn't think he'd measure up or prove very interesting. He's a bit of an eccentric, and a little flighty. Yet, he ended up being quite the hero. Also, Thomas has a big secret and I won't tell you what it is.
What else did I like about the hero? He reminds me of my husband, in all the good ways. My husband and Thomas have ideas. Grand ideas to help broaden minds and provide entertainment, to enrich lives. Thomas luckily has the money to make such endeavors a reality and I can't say the same for my husband. The hero is also the most giving, thoughtful man. He's always eager to please, to assist, to be needed.
Our heroine, Harriet Benson, or as she's affectionately called, Harry, doesn't want to be assisted. In fact, she'd rather be needed. Thomas needs her because he's the flight and fancy, whereas Harry's the cold, stark reality. I liked Harry, a lot, though I think she was more naïve then I would've expected. Yet, she carries herself with a perfect business manner all the while trying not to be attracted to her employer.
To give these two characters some pressure Robinson gives us a villain one wouldn't expect and there's no secret to the reader. We get to be privy to all the characters, including our evil doer, most of the time. The author also reminded me of those pesky gray lines real characters have. Sometimes there is no black and white, and when you can relate to everyone in a book it becomes more than a simple story.
Overall, if you enjoy unconventional heroes who are rich, titled, but not all about fencing and horse racing then this is a book for you. There are some funny moments, awkward moments, and banter to engage. I highly recommend to readers who enjoy Miranda Neville.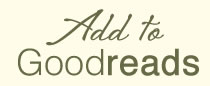 Reviewed by Landra
Heat Level: Hot