This is one of my Top Picks of the Year, so I'm giving away a digital copy. Comment to enter to win!
In the fourth sexy romance by the New York Times bestselling author of Tangled and Twisted, Drew and Kate can't wait to tie the knot—if they can survive the pre-wedding festivities.

For most of my life, I never imagined I'd get married. But Kate did the impossible: she changed me. I think we can all agree I was pretty frigging awesome before, but now I'm even better.

The road to this day wasn't all rainbows and boners. There were mistakes and misunderstandings worthy of a Greek tragedy. But Kate and I made it through with our inexhaustible lust, boundless admiration, and everlasting love for one another intact.

That being said, there were some unexpected incidents in Vegas last weekend that could have been a problem. It was kind of…my final test.

I know what you're thinking—what the hell did you do this time? Relax. Let's not judge, or call for my castration, until you've heard the whole story.

And hold on tight, because you're in for a wild ride. Did you expect anything less?

Other books in the Tangled series:

I. LOVE. DREW. That pretty much sums up my review of Tied by Emma Chase.
I first fell in love with him and Ms. Chase's witty, wry, acerbic, in-your-face, no- holds-barred, tell like it is from an unapologetic alpha male POV writing style that encompasses all that is Drew in Tangled, the first book in its namesake series.
Sigh. (Kind of wistful because this is the end and I'm going to miss Drew and Kate.)
Drew is the hero who is so unabashedly UNpolitically correct, it's almost embarrassing that I adore him as much as I do. And I wouldn't adore him so much if he weren't so real and hysterical to boot. A gorgeous, sexy, adoring, faithful man who can make you laugh? Ladies, if you have one of these at home, hold on to him for dear life. Drew is the guy who says what a lot of people (both men and women) are thinking. That's one of the things I most appreciated about his character. Some of his views on life are hysterically twisted.
Did you ever notice how fairy tales start off great? The beautiful princess, the happy kingdom? Then it all turns to shit. One minute Hansel's feeling no pain, chomping on a window made of sugar, and the next minute some old hag is trying to shove his ass in an oven.
Lest I forget Kate. She's the perfect match for our wonderful Drew. Now here's a lady who doesn't put up with a lot of crap but she's vulnerable in all the right ways. In other words, IMO, your typical female will be able to relate to her. I consider myself fairly typical so…well there you go.
In the finale of the series…the much-anticipated wedding.
I can honestly say I didn't know how I'd like this book. This was the third full-length book about Drew and Kate (and three is seriously the max for me) and I did pay the $.99 to read the very short (at 30 something pages) novella, Holy Frigging Matrimony. I skipped Tamed because I just never felt Matthew and Dee Dee as two characters I wanted to read about for an entire book. If it goes on sale one day, I may pick it up.
Okay getting back to Tied, I went into it feeling cautiously optimistic. Why cautiously? Because I was wondering what else could go wrong for them? What kind of conflict would they encounter this time around that wouldn't have me rolling my eyes and shaking my head. Well Ms. Chase did not disappoint. I can't tell you how much I enjoyed that they were parents to an adorable two-year-old boy. The parenting thing added a different, "real" dimension to their characters. I loved seeing Drew as a father. I loved how much he loved his son, James, and loved being a father.
Then there were their respective bachelor and bachelorette parties. I was holding my breath, my heart beating madly when I read that whole section. At one point, I was in as much despair as Drew. I didn't see a light at the end of his dark and lonely tunnel. I still can't believe that Ms. Chase was able to pull off a satisfying HEA. Seriously, she had me really worried.
As for the supporting characters, it was so nice to see his niece, Mackenzie, all grown up. Okay, I'm exaggerating. The kid is just shy of nine, but my point is that she's growing up right before my very eyes. (I wipe away a tear of nostalgia.) Dee Dee isn't quite as overbearing and obnoxious as I found her in the other books and Matthew doesn't appear nearly as whipped. Drew's sister, Alexander and her husband Steven's marital problems added their own bit of drama to the story, which I thoroughly enjoyed.
The love scenes are sexy and hot and had me fanning my face. Ms. Chase writes a mean love scene. She absolutely nails it—no punned intended. And it's still a novelty reading it strictly from the male POV. Speaking of which, did I miss getting any of the story from Kate's POV? Only a little bit. Why? Because Drew is that kind of character. He can carry a book on his own. He proved it in Tangled and he proves it here.
All in all, a fabulous ending to a wonderful series. I can't decide if I loved it as much as I loved Tangled, but I've gotta tell you, if I didn't, it comes pretty darn close. This is definitely a book I would recommend. It's going on my keeper shelf. And if you haven't read the series, you need to. 😉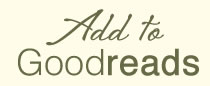 Reviewed by Beverley
Heat Level: Hot/Scorching