She played right into his hands.

Possessing uncanny people-reading skills like her mama, Philadelphia "Dell" Samuels has spent thirteen years in her aunt's rustic Ozarks home, telling fortunes over playing cards and trying to pass as white. But the treacherous Mississippi River childhood her mama dragged her away from finally catches up to her on a steamboat captained by her old friend Rory Campbell.

Known to his crew as the Devil's Henchman, Rory is a gambler in need of a miracle. Following the cold trail of his boss's wife and bastard daughter, Dell, Rory has only one goal in mind: saving his crew from the boss's cruelty by ruining him. The only one who can defeat the Monster of the Mississippi is the man trained to take his place. Rory's convinced he can lure his boss into a high-stakes game against a rival, and with Dell's people-reading skills, the monster will lose everything.

Under Rory's tutelage and protection, Dell agrees to the tortured captain's plan. Passion and peril quickly bring them together as lovers. But when Rory's plan goes awry, the lives of the innocent depend on Dell's ability to read the situation correctly—and hopefully save them all.

Warning: There's not enough moonshine on the Mississippi to keep this fortuneteller from saving The Devil's Henchman, a high-stakes gambler—and her childhood friend—from his boss's cruel attentions. Touches upon issues of child abuse, revenge, and redemption.

First book in the River Rogues series.

If you're looking for a historical that breaks away from merry ol' England then Her Wicked Captain may be your cup of tea.
This book took me flowing up and down the waters of the Mississippi, engaging in high-stakes poker games, gun duels, and some steamy, sensual moments. Philadelphia "Dell" Samuels and Rory Campbell never follow the easy route. From their emerging romance to problems they face, both hero and heroine handle each decision in ways that break from the norm. There's plenty of diversity and I enjoyed the variety of characters Jones provided. None of them sounded the same, and I could easily pick out the complex nature of each person.
Jones further complicates things by adding in some psychological back stories. I will say that those who are easily sensitive about child abuse may want to steer clear. This book touched on sensitive topics, but they were handled in a tasteful way.
Plot-wise, I got thrown for several loops and enjoyed how everything wrapped up nicely, but with a few added twists and turns to keep things fresh and new. There's no specific formula to this story, it bobs and weaves with the characters, which is the best way for a story to go. Not once did I feel like the writer was delivering what she thought should happen.
My problems with the book stemmed from the first quarter of the story. Pacing and storyline wasn't exciting and tended to lag. There were multiple times I put this one down and walked away. Right as I was ready to give up is when all the good stuff started happening and my interest peaked. So, if you can last through the slow opening then you'll enjoy the long haul.
Overall, I loved Rory and his pirate hero. He definitely breaks the mold and is a refreshing historical character. You don't often get a Southern pirate. I recommend this for readers who like Jennifer Blake.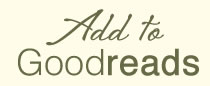 Reviewed by Landra
Heat Level: Hot