Move over, Miss Marple—Mark Reutlinger's charming cozy debut introduces readers to the unforgettable amateur sleuth Rose Kaplan and her loyal sidekick, Ida.

Everyone knows that Rose Kaplan makes the best matzoh ball soup around—she's a regular matzoh ball maven—so it's no surprise at the Julius and Rebecca Cohen Home for Jewish Seniors when, once again, Mrs. K wins the honor of preparing the beloved dish for the Home's seder on the first night of Passover.

But when Bertha Finkelstein is discovered facedown in her bowl of soup, her death puts a bit of a pall on the rest of the seder. And things go really meshugge when it comes out that Bertha choked on a diamond earring earlier stolen from resident Daisy Goldfarb. Suddenly Mrs. K is the prime suspect in the police investigation of both theft and murder. Oy vey—it's a recipe for disaster, unless Rose and her dear friend Ida can summon up the chutzpah to face down the police and solve the mystery themselves.

For fans of: Mary Daheim
It's an honor for Rose Kaplan to be chosen to make the matzoh ball soup for her retirement home's Passover seder, but when fellow resident Bertha Finkelstein keels over mid-bowl, Rose starts to wish the honor had been bestowed upon somebody else. Everyone initially assumes Bertha was felled by a heart attack, but as it turns out, she actually choked to death on a diamond earring belonging to – and reported stolen by – Daisy Goldfarb. Because Rose prepared the soup while alone in the kitchen, the police now suspect her of both the theft and Bertha's murder. Can Rose and her best friend Ida Berkowitz solve the crime before Rose has to serve hard time?
If you're on the hunt for a fun, mild-mannered mystery full of larger-than-life characters and more Yiddish expressions than you can shake a schtick'l at, look no further than Mark Reutlinger's Mrs. Kaplan and the Matzoh Ball of Death. This book is a pretty quick read, but that's actually to Reutlinger's credit; while clever, the mystery isn't complex enough to warrant a higher page count (as it is, Rose and Ida have plenty of spare time to meddle in ​others' affairs), and though I find Ida's wildly tangential Jewish-grandmother-telling-you-a-story narration charming, I could see how it would wear on you after 200 pages or so.
Jewish stereotypes abound, but all told, Mrs. Kaplan and the Matzoh Ball of Death is an entertaining little diversion. The book's got a brisk pace, a wry sense of humor, and manages to work in a wealth of information about Jewish customs and traditions without feeling like a textbook or a lecture, and Reutlinger gets bonus points for creativity. A high-concept thriller it's not, but it's also not your typical traditional mystery; if you're looking to change things up a bit this holiday season, you could certainly do worse than Mark Reutlinger's Mrs. Kaplan and the Matzoh Ball of Death.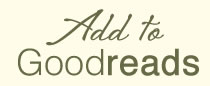 Reviewed by Kat