As Daisy McGovern knows all too well, it isn't easy being a young, small-town waitress at a local diner in Virginia. It becomes even harder as she's trying to stitch her life back together and salvage her job by converting the diner into a bakery. She's preoccupied with snickerdoodles and cinnamon buns, trying to feed a group of geocachers in town, when a mysterious robbery occurs in the back room and one of the thieves ends up dead with a chef's knife in his chest. With the sheriff out of town, Daisy, distrustful of the cop left in charge, takes it upon herself to follow up on clues and find out who the robber was and why he was there. While she's investigating, she meets a handsome geocacher and is commissioned to bake a cake for the unlikely wedding of one of the Balsam boys, at the same time trying to avoid the charms of his moonshine-brewing brother.

When a second murder occurs, Daisy finds herself in a twisted game of cat and mouse that takes her from secretive nip joints overflowing with moonshine to weathered Appalachian mountaintops overflowing with history and guns. She must figure out who is the murderer and how her bakery is involved before she becomes the next victim.

For fans of: Denise Swanson
 Daisy McGovern and her business partner Brenda worked hard to open their new bakery, Sweetie Pies, so they're delighted when a group of geocachers holding a hunt nearby takes a shine to their confections.
While they're happy to have their display case cleaned out by hungry customers, though, they're horrified when three hooded strangers show up and attempt to clean out their kitchen. Two of the thieves snatch up 90 pounds of cream cheese and make a hasty exit, but the third goes after Brenda, who's forced to defend herself with a chef's knife. The man is stabbed during the altercation and dies shortly thereafter, leaving Brenda scarred and Daisy and the police searching for answers. Who are the intruders? What were they after? Will they return to avenge the death of their partner? And what on earth are they planning to do with all that cream cheese?
A Nip of Murder is the second installment in Carol Miller's Moonshine Mystery Series. It's the first I've read of these books, but I can promise it won't be the last. I didn't know what to expect when I cracked the cover on A Nip of Murder, but Miller sucked me in with chapter one and kept me rapt until I'd turned the final page.
Reading A Nip of Murder is a bit like riding a roller coaster in the dark: you never quite know where you're headed, but it's sure to thrill. Miller's mystery is cunningly crafted and wildly unpredictable. The pace is swift and the stakes escalate rapidly. There's plenty of action, the tension remains high, and while I solved the whodunit portion of Miller's puzzle before I reached the conclusion, the solution features twists I never saw coming. And the book ends perfectly, tying up all the story's loose ends while setting the stage for the next in the series.
Too often, a series' theme is nothing more than a gimmick – a hook to grab your attention that never actually factors into the plot of any of the books. Such is not the case with the Moonshine Mysteries. In A Nip of Murder, Miller opens a window on a world about which I previously knew nothing – one full of moonshine and mason jars, nip joints and bootleggers – and one of which I can't wait to see more in books to come. Her descriptions are quirky and colorful and not only paint bright pictures of Daisy's surroundings, but provide a culture-tinted lens through which to view them. The narration is charming, and the story has just enough local flavor to give it character but not so much as to make you roll your eyes. The dialogue is snappy and fun, and the cast members manage to be big, loud, and Southern without being cartoonish or over the top.
Don't let the protagonist's profession fool you; yes, Daisy bakes a mean cupcake, but she's also a crack shot. This book might be a traditional mystery, but it's refreshingly far from cozy. My verdict? A Nip of Murder is a wonderfully welcome surprise. Bravo, Carol Miller – sign me up for book three.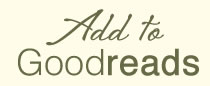 Reviewed by Kat