FIRST IN A NEW SERIES!

Mackinac Island is a peaceful summer resort town where everyone coasts through the streets on bicycles. But after someone sends a prominent local on her final ride, it's up to one resourceful visitor to get things running again…

Hoping to shift her chances of a promotion in her favor, Evie Bloomfield heads to Mackinac Island to assist her boss's father. Rudy Randolph has broken his leg and operating his bike shop, Rudy's Rides, is too much to handle by himself. But Evie's good turn only leads to more trouble…

After Evie's arrival, wealthy resident Bunny Harrington dies in what looks like a freak bike accident. Upon closer inspection, Bunny's brakes were tampered with, and now the prime suspect in her murder is also Bunny's number one enemy: Rudy. So if Evie hopes to stay on her boss's good side, she'll need to steer Rudy clear of jail. Now she must quickly solve this mystery so she can put the brakes on the real killer's plan…

For fans of: Nancy J. Parra
Black sheep Evie Bloomfield could really use something to brag about at her next family gathering, so when her boss, Abigail, dangles the promise of a promotion in exchange for a favor, Evie eagerly signs on. It seems Abigail's father, Rudy, has broken his leg and needs help keeping his Mackinac Island bike shop afloat. Should be an easy enough task, right? But when the island's most odious woman, Bunny Harrington, vows to use her influence to shutter Rudy's Rides and then falls victim to a fatal bicycle accident, Evie quickly realizes that in order to climb the corporate ladder, she has to do a lot more than peddle Rudy's pedals – she has to keep him out of prison.
Geared for the Grave is the first installment in Duffy Brown's new Cycle Path Mystery series. I had high hopes for this book, as I tend to enjoy Brown's Consignment Shop Mysteries, but I actually had trouble even finishing it. At first I thought Geared for the Grave might just suffer from a lousy first chapter, but as it turns out, the problems I found in the first dozen pages plague the entire tome. The prose is awkward – full of long, complicated sentences that take several read-throughs to digest. The dialogue is hokey and ridiculous, and Brown's attempt at an Irish brogue is painful to read. Everyone has an annoying nickname (if I never again see or hear the word "fudgie," it'll be too soon). Bunny's death is treated like a punch line, which I find to be in very poor taste. There's not much action, tension, or drama to speak of, and what little there is reads like something out of a farce. The solution to Brown's mystery is arbitrary and convoluted, and the ending of Geared for the Grave is abrupt and unsatisfying.
Boorish and judgmental, larcenous and incompetent, smug and superior yet hapless and half-witted, Evie is perhaps the least likable traditional mystery heroine and worst amateur sleuth I've encountered to date. Her narration reads like the manic monologue of a woefully unfunny stand-up comic, and she has absolutely no chemistry with anyone in the book – her supposed love interest, included. Brown's supporting cast isn't much better; Brown's fictional universe is populated entirely by cartoons and stereotypes, and with the exception of Evie's mother, who only appears at the very end of the book, there's nobody in all of Geared for the Grave with whom I would voluntarily spend time.
With all the fudge, Keystone Cops-style action, over-the-top characters, and terrible jokes​, Geared for the Grave reads more like a bad I Love Lucy send-up than a Berkley Prime Crime release. I'm sure there are readers out there for whom this book will strike a chord, but I'm not one of them.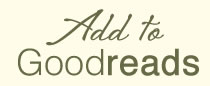 Reviewed by Kat