Cookie Chanel has a passion for fashion—and a murder mystery to solve!

Cookie Chanel has opened her own vintage clothing boutique, It's Vintage, Y'All, in the charming town of Sugar Creek, Georgia. Always on the lookout for stylish second-hand steals, she attends the estate sale of deceased socialite Charlotte Meadows. But she gets a lot more than she bargained for when Charlotte's ghost appears before her—offering fashion advice and begging Cookie to find out who murdered her.

As the persistent poltergeist tags along and a possibly psychic pussycat moves into the shop, Cookie sorts through racks of suspects to see who may be hiding some skeletons in the closet. Do a clothing store owner and a disembodied socialite have a ghost of a chance of collaring a killer—or will Cookie's life be the next one hanging by a thread?

Don't miss Cookie Chanel's Fashion Tips

For fans of: Annette Blair
Cassandra "Cookie" Chanel attends Charlotte Meadows' estate sale hoping to score some great deals on new inventory for her clothing store, It's Vintage, Y'All. And score she does, but in addition to an armful of gorgeous and reasonably priced vintage attire, Cookie also comes home with something she didn't bargain for: the ghost of Charlotte Meadows.
As it turns out, Charlotte's been looking for somebody to help solve her murder, and since Cookie's the first person she's encountered who can see her – let alone communicate with her – Cookie's got the job whether she likes it or not. Can Cookie and her new spectral sidekick work together to catch Charlotte's killer, or will their investigation simply result in another dead body?
 There's a lot to like about If You've Got It, Haunt It, the first of Rose Pressey's Haunted Vintage Mysteries. The series premise is cute and full of potential. The book's setup is fun, and Pressey wastes no time setting her mystery in motion. Pressey incorporates a ton of information about vintage clothing, her descriptions of said clothing are vivid, and the fabulous outfits sported and sold by Cookie over the course of the tale are divine enough to make even this die-hard jeans-and-t-shirt girl swoon.
That said, though, If You've Got It, Haunt It feels unfinished to me. The plot's a bit too simple and could use a b-story to round things out; instead of adding complexity, Pressey fills the scenes not relating to the investigation with superfluous detail – what Cookie's eating and why, what song Cookie's listening to, what every single person is wearing down the smallest accessory, etc. This slackens the pace and saps the story of tension. Her characters are shallow and lacking in substance; you never really get to know any of them, Cookie included, which makes it difficult to care about their fates and renders their interactions bloodless. Finally, Pressey doesn't introduce nearly enough viable suspects or present enough clues to keep you invested in her whodunit, nor does she quite earn her solution.
If You've Got It, Haunt It is an enjoyable enough diversion, but despite a substantial page count, it reads more like a short story or novella than it does a full-fledged book. If her plot and characters possessed a bit more depth, the next Haunted Vintage Mystery would absolutely have a place on my TBR pile; as it stands, though, Pressey fails to leave me wanting more.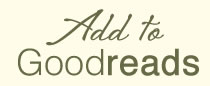 Reviewed by Kat