On a trip to Georgia to see her father, M. J. Holliday finds herself trapped in a haunted mansion and discovers…

THE SOUTH WILL RISE AGAIN—FROM THE DEAD

M.J. has had a distant relationship with her father since her mother died more than two decades ago. But when M.J., her boyfriend, Heath, and BFF, Gilley, take a break from their show,Ghoul Getters, and visit her family home in Valdosta, Georgia, they find Montgomery Holliday a changed man. The source of his happiness seems to be his new fiancée, the charming Christine Bigelow.

But despite the blush of new love, Montgomery and Christine are dealing with a big problem in the form of the antebellum mansion she is having renovated. After a series of strange accidents, the work crew is convinced the place is cursed, and the contractor has walked off the job. At Christine's request, M.J. and her pals agree to find out if they're really dealing with some spirited saboteurs and a possessed plantation home.

For fans of: Juliet Blackwell
M.J. Holliday and Heath Whitefeather are taking a break from filming their reality show, Ghoul Getters, to travel to M.J.'s hometown of Valdosta, Georgia and attend her father's wedding. M.J.'s never met her father's fiancée, Christine, so she's delighted to discover the woman's a total sweetheart. Unfortunately, though, said sweetheart has a bit of a ghost problem and needs her future daughter-in-law's help, so the trip's unlikely to be the vacation Heath and M.J. envisioned.
Christine's renovating Porter Manor – Valdosta's grandest old home. Problem is, the house is also Valdosta's most haunted old home, and the resident spook keeps scaring off Christine's construction crews. The ghost busters agree to take a look, assuming it'll be a relatively quick and easy job, but as it turns out, the spirit plaguing Porter Manor is powerful, violent, and has a history with M.J.'s family. Can the duo vanquish the evil darkening Christine's door, or have Heath and M.J. finally met their match?
I look forward to new Victoria Laurie novels like I do Christmas, so I'm happy to report that Laurie's latest, No Ghouls Allowed, is among her best. This ninth installment in the Ghost Hunter Mystery series is a thrilling, heart-rending read that'll keep you frantically flipping pages until well past your bedtime. As per her usual, Laurie's crafted a creative and compelling origin story for the spook at the heart of No Ghouls Allowed, and I don't think it's an exaggeration to call this her most terrifying tale yet. It's also Laurie's most emotionally charged story to date; she tackles some incredibly tough subject matter, and she does so unflinchingly and with remarkable grace. Laurie's a master at juxtaposing horror with humanity, using the contrast to highlight both while undercutting neither.
The pacing is fabulous; Laurie wastes no time putting Heath and M.J. in mortal danger, and things only escalate from there. The character work is, as always, superb. Readers learn more about M.J. in No Ghouls Allowed than they do in any previous book, and as it turns out, the more you know her, the more you love her; you can't witness the ordeals M.J. faces here and not empathize with her and marvel at her strength. Heath is both the perfect love interest and the perfect partner in crime. Sidekick and BFF Gilley provides the perfect amount of comic relief, and the moments between M.J. and her estranged father add heart.
If you're not already a fan of the Ghost Hunter Mysteries, you owe it to yourself to seek out No Ghouls Allowed. Victoria Laurie may be shelved in the cozy section, but if you ask me, she's writing horror, and it's some of the best in the business; King, Koontz, and Straub should watch their backs.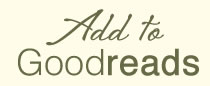 Reviewed by Kat