With a needle and thread, Harlow Jane Cassidy is capable of magic. Her neighbors in Bliss, Texas, on the other hand, are capable of murder….

Any garment Harlow stitches together has the power to grant the deepest desire of whomever wears it. So when she's asked to sew aprons for a local women's group, Harlow must get to know each member. First up is Delta Lee Mobley, who doesn't care much for Harlow's family—or anyone else in Bliss, for that matter. Granting Delta's greatest wish could only lead to trouble….

But trouble finds Delta all the same. The day after Harlow delivers her apron, Delta's body is discovered in the cemetery. It seems one of the townsfolk harbored ill will toward one of their own. Harlow's sleuthing skills are a cut above the rest, and with a few magical tricks up her sleeve, she is determined to cuff this killer once and for all.

For fans of: Rose Pressey
Harlow Jane Cassidy's signed on to create aprons for the members of Bliss' Red Hat Society. She's been given just two weeks to complete the task, but if she puts her head down and focuses, it should doable – right? When the leader of the group is found dead, though, custom-made apron trailing from her purse, Harlow's attentions are split between stitching and sleuthing. Can the dressmaker find the time to sew up the case and remaining aprons both, or will attempting to do so cause her to succeed at neither?
A Seamless Murder is the sixth of Melissa Bourbon's Magical Dressmaking Mysteries. I flat-out loved the first five books in this series, but I'm sad to say, this latest installment left me cold.
The setup is dull. Harlow has no compelling reason to get involved in the investigation and as a result, her inquiry lacks focus. The pace drags. There's no narrative drive. Bourbon never successfully establishes the stakes, so the story's devoid of tension and lacking in action, to boot. There's little drama or conflict, but what's there feels forced and artificial. The series regulars we've come to know and love are largely absent from this particular tale, and the characters Bourbon's created to fill the void feel flat and underdeveloped. You never get to know the victim or any of the suspects, so it's impossible to make yourself care whodunit and why. The mystery is convoluted from start to finish, and while the solution is obvious, Harlow's ludicrously slow on the uptake.
The spark that usually animates Bourbon's writing is nowhere to be found in A Seamless Murder. I didn't hate this book, but it really bummed me out to feel such supreme indifference toward something I'd been so excited to read. I'm not saying fans should skip the latest Magical Dressmaking Mystery, but it would be wise to approach the book with adjusted expectations.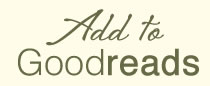 Reviewed by Kat