Hayden Mundy Moore is an expert on everything chocolate, helping clients develop new products and revamp recipes until they're irresistible. But sometimes, a dash of murder finds its way into the mix. . .

Hayden Mundy Moore has bushwhacked through African jungles and haggled in exotic markets to find the finest cacao beans and the most flavorful blends. It's thrilling work but rarely dangerous–until a colleague turns up dead at the exclusive chocolate-themed Lemaître resort spa in San Francisco.

Adrienne Dowling's heart attack is blamed on an accidental overdose of the secret ingredient used in Lemaître Chocolates' new line. Hayden can't believe that conscientious Adrienne would make that mistake. And between chocolate body scrubs, cocoa mud baths, and a non-stop frenzy of chocolate-based treats, Hayden starts to suspect that she, not Adrienne, was the intended target. Finding a killer among the rival chocolatiers and potential suspects won't just be satisfying–it might save her life. . .

For fans of: Wendy Lyn Watson/Annie Knox
By attending an industry retreat hosted by Lemaître Chocolates at their chocolate-themed resort spa, "chocolate whisperer" Hayden Mundy Moore hopes to be able to wrap up her consultancy with Lemaître, network with prospective clients, and relax in opulence while eating her weight in chocolate; how's that for killing three birds with one stone? But when Lemaître's head chocolatier, Adrienne Dowling, keels over dead at the opening reception, the head of a rival company falls (is pushed?) to his death, and a series of unfortunate events starts to plague Hayden, herself, our heroine is forced to wonder if she's about to become the third dead bird in this scenario.
 Criminal Confections – the first in Colette London's new Chocolate Whisperer Mystery series – is an entertaining if uneven read. The pace starts out zippy and the premise is fun, but once the setup is accomplished, Criminal Confections begins to suffer from bloat. The plot gets murky, the drama becomes soapy and manufactured, and too much ink is spilled detailing Hayden's crazy conspiracy theories. London recovers a bit in the third act, but I'm forced to dock points for an unrealistic and convoluted ending.
 Generally speaking, London's created a lively and winsome cast to populate her fictional universe, but a few of her characters could use some work. Hayden's BFF Danny feels flat and underdeveloped; I get the impression London wants him to be a dark, mysterious bad boy with mad sex appeal, but she doesn't do enough to earn that image. Lemaître's founder Bernard's Dr. Jekyll/Mr. Hyde routine feels more cartoonish than menacing. Mystery fans might take exception to Hayden's questionable detective skills; she's slow on the uptake but quick to jump to (often stupid) conclusions, and her propensity for crime-scene contamination can be rage-inducing.
 While Hayden's narration is initially one of the best things about Criminal Confections, it ends up becoming one of the worst. At first, I was charmed by her goofiness, her snark, and her frazzled asides; these quirks quickly become intrusive, though, making Hayden seem manic and detracting from the flow of the story. I get that this is probably London's attempt to make a smart, strong, stubborn, independent protagonist seem a little more relatable, but she went overboard.
 Narrative-voice issues aside, London's prose is witty and sharp and she manages to pack her tale with esoteric and obscure facts about chocolate without ever employing the dreaded info dump. And Criminal Confections contains so many mouthwatering confections that even the most chocolate-indifferent among you will be hankering for the stuff before Hayden's adventures are through. The chocolate-studded recipes at the book's end are only ganache on London's cake.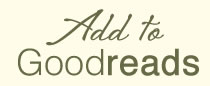 Reviewed by Kat