When two sisters feud over the family business, medium Emma Whitecastle doesn't need a Ouija board to know it spells trouble. But with a little help from the spirited ghost of Granny Apples, she may be able to solve one murder and prevent another . . .

Sisters Lucinda and Ricarda Ricardo—better known as Lucy and Rikki—are at each other's throats over the family business, Roble Foods. Lucy wants to sell and Rikki is against it. Rikki asks Emma to contact their deceased father, Felix, to help her convince Lucy not to sell.

But the ghost of Felix Ricardo has his own bombshell to drop—his death was not an accident, and Rikki's life may be in danger if the girls don't sell. Now it's up to Emma and Granny Apples to chip away at the mystery and stop a killer from double dipping in death . . .

For fans of: Alice Kimberly, Paige Shelton
When Emma Whitecastle is invited out to lunch by Ricarda "Rikki" Ricardo, the last thing she expects is for the woman to ask her help communicating with the spirit of her father Felix; Emma met Rikki in yoga class, not in connection with her job as a medium. Apparently, Rikki's seen Emma on television and believes Felix's ghost can help her convince her sister Lucy not to sell the family business.
Emma'd love to help Rikki, but unfortunately, it turns out Rikki's father wants nothing more than for the sale to go through; according to him, his daughters' lives will be in danger if it doesn't. He won't tell Emma why, though, and a vague warning she doesn't want to hear from a ghost she can't see doesn't hold much sway over Rikki. Can Emma get to the bottom of things and steer Rikki true, or will her digging place them both in peril?
Ghost in the Guacamole is the fifth of Sue Ann Jaffarian's Ghost of Granny Apples Mysteries (the second to be published by Berkley Prime Crime), and it's a quick, fun, thoroughly engaging read. This is the first I've read in the series, but I never for a moment felt lost; Jaffarian does a great job filling in new readers with regard to premise, character, and backstory without slowing the pace or detracting from the tale at hand.
The series' hook is clever; Emma's ghostly sidekick (the spirit of her great-great-great grandmother, Granny Apples) adds whimsy and humor without slipping into camp, and Jaffarian does a nice job of incorporating said hook into the story. Emma's a wise and winsome heroine (it's always a pleasant surprise to encounter a non-dowdy cozy protagonist over the age of 35) and the relationship Emma has with tax attorney and fellow amateur sleuth Phil is pitch-perfect; sweet yet mature, theirs is a true partnership, and one built not only on affection, but respect.
Jaffarian's prose is intelligent and reads effortlessly; her plot is fabulously soapy and complex; the mystery at the heart of Ghost in the Guacamole is twisty, turny, and thoughtfully constructed; and Emma's investigation is refreshingly thorough and logically undertaken. To top it all off, the book has a wonderfully strong sense of place. Ghost in the Guacamole is very of Los Angeles – it couldn't take place anywhere else. As such, it offers readers an insider's tour of the city – a rare treat for those of us who only know the LA of movies and television.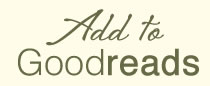 Reviewed by Kat