Ever since her mother kicked her out, twenty-year-old Robyn Gonzalez has been working the poles at the Devil's Den, saving up to finish college and travel the world. With only her wits and her gorgeous body to rely on, Robyn has learned to be independent—fiercely independent. She's never been tempted to let a man distract her from her dreams . . . until she meets the dead-sexy Garrick Dempsey.

The club's new head of security, Garrick had walked away from a career as a mechanical engineer to return to his roots in Corpus Christi. He hadn't planned on getting to know someone like Robyn, with her sinfully sweet combination of vulnerability and strength, at the Devil's Den. She acts tough, but only because she's been hurt. Soon Garrick knows he will do anything to win Robyn's trust. And if that means surrendering to the red-hot chemistry between them, all the better.

I'm all about interesting, out-of-the-ordinary story lines. I also love characters who push the limits, and have interesting occupations. So when I found out the heroine in Surrender, Robyn, was a stripper I was more than ready to dive in. I've read a few books with a main character in a similar situation and enjoyed those books, so naturally I figured this one would work for me too.
Nope. I was dead wrong. Turns out I'm pretty particular about my stripper books and my dislikes had nothing to with Robyn. So before I dive into my issues, let's start with the likes.
I really like Robyn. She's a stripper out of necessity, has a pretty messed up family, and is trying her hardest to get the her life straight so she can leave the club seen and topless dancing behind her. The backstory on Robyn is creative and genius, but there are a few holes to the story that I felt were missing.
The secondary cast of characters are interesting and human to the core— likeable, but fallible. Even the bouncer, Craig, who's more a stalker at the start of the book turns into someone more complex. There's also Robyn's younger sister and fellow stripper and best friend, Macey. I came to find each one interesting, but still couldn't fall into the story as deep or as appreciative as I wanted to.
As for the hero, he doesn't fit my requirement list. While, Garrick is a Texas gentleman, and an intelligent MIT engineer, he acts like a perfect bag o'douche. Not often will I say that in a review, and I won't dive into details, but the man asks his heroine questions that shouldn't be asked, provides the worst advice ever, and his alpha male act comes off more stalker-ish and controlling then loving and alpha.
Add to this the conflicting internal, a suspense-esque/threatening drug dealer killer, and some other crazy that's handled in the most awful way imaginable and I found myself searching the book for everything I didn't like instead of enjoying it.
Overall, I can't say I'm going to read any more of this series. I really wish I could have enjoyed it, but such is life. For readers who enjoy Jamie McGuire.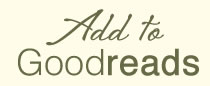 Reviewed by Landra
Heat Level: Hot