Keep your friends close—and your enemies closer….

Bar owner Raina Harper can't say for sure what Duncan Welch is to her. With her small Nevada town under siege by a ruthless casino development and still reeling from a spate of murders, she knows that trusting the public face of the corporate invaders is risky to say the least. Though, damn, it's one fine-looking face.…

Duncan may be a mercenary when it comes to getting the job done, but he's no villain. In fact, the calculating fixer soon finds himself in the bad guys' crosshairs, framed and facing professional ruin. To clear his name, he'll need help from Raina and her roughneck motorcycle club, the Desert Dogs. Gaining their trust won't be easy, and the molten sexual tension between Raina and Duncan only makes things more complicated—especially since Miah Church, Raina's friend and ex-lover, would sooner strangle Duncan than shake his hand.

One thing's certain, though: If they don't deal with their incendiary attraction soon, the whole damn town might go up in flames.…

Other books in the Desert Dogs series: 

Give It All begins right where the last book left off. The executives of the casino are still moving forward with opening in the small town of Fortuity, Nevada. The folks in the town are still unhappy about the news especially the Desert Dogs, the local biker club.
Raina Harper has been intrigued by the Casino's public relations representative, Duncan Welch, since he strolled in her bar. He is uptight, clean cut, arrogant and yet she finds him appealing. She knows he is the complete opposite of the kind of man that she wants but a slow and sizzling spark jolts between them.
This book is shaky on the romance. The book starts off with Raina and Micah in bed. They have been lovers and friends since they were young. Initially it is not clear why Raina and Micah didn't get together but I saw that the author clearly have plans for the both of them separately. As Raina spends more time with Duncan, it is easier to buy the romance brewing. However, there is something that I could not quite connect with them. I wonder if it was because she started off in bed with Micah.
I actually enjoyed reading about Duncan. He comes across very polished and controlled. Yet, he is the opposite. He grew up in a way that goes against the façade he has created. There is more to him that the author digs into as the story progresses.
I can't categorize this book as a MC romance. The action doesn't come into play until the last quarter of the book. There are glimpses of Casey and what kind of hero he is going to be when his book comes out.
Overall, this book didn't quite work for me and I'm not sure if I will continue with this series or not.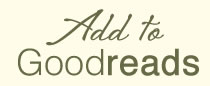 Reviewed by Samantha
Heat Level: Hot