Lady Ivy Fenwick is desperate. Since her father's fatal duel, she and her sisters have sold off every valuable possession to make ends meet. With the manor stripped bare, Ivy has one last resort: Apply as governess to the Duke of Ellsworth's wards.

James should have known better than to hire the desirable lady who had fallen on hard times—and who tempts him at every turn. As her employer, he tries valiantly to remain noble and not let a kiss they shared as strangers years ago entice him. Yet the more he learns of Ivy's secrets, the more he wants her. And when another suitor proves aggressive, James is confronted with a challenge: Surrender Ivy or fight for the woman he's come to love against all odds, knowing that it takes a scoundrel to trump a scoundrel.

This is the first book in the Fenwick Sisters series.

Ivy Fenwick's brief triumph and her family's ruin both occurred on the same night. As she made her successful debut, she even encountered a handsome masked man, who flirted with her and stole a kiss. Then later that night, her father was accused of cheating at cards, was challenged to a duel, and was killed. Now Ivy and her three younger sisters are in disgrace, and retire to their crumbling country estate, trying to hold on to it, and pay off their father's debts. In the intervening five years, Ivy has never forgotten that first kiss. The masked stranger, James Merritt, has never forgotten the kiss either, but he left the next morning to go off to war, never even knowing who Ivy was.
James has now returned from being a soldier, and has inherited a title, and is the Duke of Elsworth. He looks forward to retiring to his country estate and having the woman he selected as his new mistress join him. Upon arriving, James finds that his brother's children have been abandoned by their mother, and left at his home. Since his brother is still off at war, James decides that he must forego having his mistress join him for now, and must hire a governess. It just so happens that Ivy lives in that neighborhood, and has just decided that she needs to take a job as governess in order for her and her sisters to be able to live. James recognizes her from five years ago, and hires her.
One of the things I love most about Jillian Hunter's books is her quirky characters. James set up a mistress, but he was only half hearted about it. As soon as he had Ivy in his household, he sent a message, telling his would-be-mistress not to show up. But of course she does anyway, making for some humorous situations. James soon falls under Ivy's spell, and while his initial intention was seduction, he soon realizes it's more serious than that. I loved that he wasn't afraid to admit it.
Ivy is a delight. Despite her own problems, she brings warmth and happiness to James' lonely life, and brings stability to the bewildered children. Although she has come down in the world, she doesn't dwell in self pity, or feel that she's not good enough for James.
This story is a light, happy, and romantic read. A rumor of treasure hidden in the Fenwick house lures a lowlife poet to the neighborhood, to pretend to court Ivy. The would-be-mistress, the three unusual sisters, and the sleazy poet turn this story into a real romp. I was fully entertained, and look forward to the upcoming books in the Fenwick Sisters Affairs.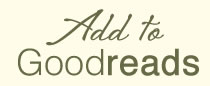 Reviewed by Rose
Heat Level: Sensual