Comment to enter to win a print copy!
The seductive story that started in The Masseuse continues…

Anna Rossi knows that opening your heart only gets you hurt. But Alec Flynn is just too good to resist…

It's been three long months since Anna's seen Alec, since he saved her life and lit up her soul with unquenchable desire. Being without him has left her on edge, but his bravery has motivated her to change her life and go after what she's always wanted—a job where she can help people. She can't wait to show Alec the woman she's become in his absence, or to prove how much she's missed him…

Three months away has done nothing to slake Alec's need for Anna. Unfortunately, it hasn't made his life any less dangerous. The last thing he wants to do is hurt Anna, but if giving her up is the only way to save her, he's not sure he can do that either. He's determined to have her for as long as he can. Except his past is creeping up on him faster than he knows, and this time he may not be able to keep her from becoming collateral damage…

Other books in the Body Work series: 

It's been three months since Alec Flynn has left for prison after agreeing to help the Feds bring down his former employer, Maxim Stein. Anna Rossi is going crazy with anticipation for Alec's return. Her nerves are getting the best of her but she is excited to be back in the arms of her man.
When they finally get back together the passion is still there but the doubts they both have is creating a big wedge between them. Anna is worried that Alec's past might be too much for her to handle. She loves him but is it enough to keep their relationship going. Alec is concerned that he is no good for Anna. She gives him hope that he can be a better man but with a huge federal case pending there is no time to dwell on the relationship.
As they try to find solid footing in their relationship, they are once again separated. The drama and action picks up slightly overshadowing the time that Alec and Anna can spend together. There are plenty of villains and secrets playing out throughout the book. I held my breath waiting to find out how Alec and Anna would survive each obstacle they encountered.
The sex is off the charts. Alec and Anna have such an intense passion and chemistry. I felt the intensity of every scene. I can't wait for more Alec and Anna. I love that this is not just another erotic tale without a story. There is plenty of sex, emotional connections, action and suspense.
I look forward to the conclusion of the Body Works Trilogy. I hope that Amy and her little girl get a happy resolution and that Alec and Anna finally get the HEA they are seeking.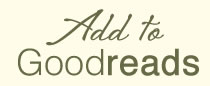 Reviewed by Samantha
Heat Level: Scorching

**US residents only