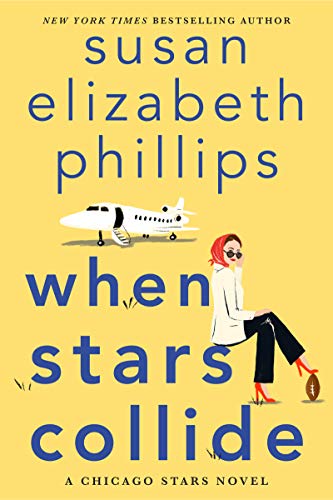 Thaddeus Walker Bowman Owens, the backup quarterback for the Chicago Stars, is a team player, talented sideline coach, occasional male underwear model, and a man with a low tolerance for Divas.
Olivia Shore, international opera superstar, is a driven diva with a passion for perfection, a craving for justice, too many secrets—and a monumental grudge against the egotistical, lowbrow jock she's been stuck with.
It's Mozart meets Monday Night Football as the temperamental soprano and stubborn jock embark on a nationwide tour promoting a luxury watch brand. Along the way, the combatants will engage in soul-searching and trash talk, backstage drama and, for sure, a quarterback pass. But they'll also face trouble as threatening letters, haunting photographs, and a series of dangerous encounters complicate their lives. Is it the work of an overzealous fan or something more sinister?
This is the emotional journey of a brilliant woman whose career is everything and a talented man who'll never be happy with second place.  Tender and funny, passionate and insightful, this irresistible romantic adventure proves that anything can happen…when two superstars collide.

---

Release Date: Jun 29, 2021
Series: Chicago Stars
Book: 9
Heat Level: Sensual
Publisher: HarperCollins
Imprint: William Morrow
Price: $14.99
---
This was the first book that I have read by Susan Elizabeth Phillips and I enjoyed this book once it got to the plot of the story. The descriptions of every action performed by the characters was so much that I wanted to skim. I also felt as if she went into too much detail of rooms and places. I really don't want to know how the curtains were folded, but other than that it was a good read. All of the characters were well written and meshed well together. The two main characters were great together and had a few funny and great romantic scenes. 
We are introduced to the two main characters Olivia Shore, an opera singer who was going through a painful and terrifying time, and Thaddeus Walker Bowman Owens, a once amazing football player who is coming to terms that his career on the field was over.
The two are promoting a high fashion watch and are stuck together for four weeks doing photoshoots and interviews across the country. I started to feel like the main focus was the watch because I was told about it in great detail down to the inner workings of the watch itself. But once the tour started, the story really picked up and got really good.
I really enjoyed the banter that went on between the two characters. I loved how they both helped each other discover their passions again and was glad that they grew to really love each other. There are a lot of mysterious occurrences that are happening to Olivia that she is trying to ignore but Thad wants to be the one to protect her from harm. I felt like he was the perfect white knight and Olivia was the stubborn woman who thought she could take care of herself. It had some great action and a twist and turn that threw me for a loop.
The ending was wrapped up nicely. I didn't feel like it was rushed to make end on a happily ever after. I like when there is an epilogue that will give an excellent wrap up and not just rush to the end. All in all it was a great book and really enjoyed the authors knowledge of the opera and football.  
~ Brooke