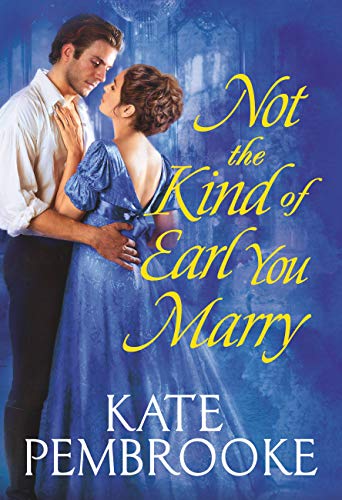 The one woman in London who doesn't want to marry him is now his fiancée.
William Atherton, Earl of Norwood, is as shocked as the rest of London to discover his betrothal via an announcement in the morning paper. Furious at what appears to be a shrewd marriage trap, William tracks down his alleged fiancée before her plans can affect his campaign for a coveted political post. But then William realizes an engagement, however fake, may benefit them both . . .
Miss Charlotte Hurst may be a wallflower, but she's no shrinking violet. She would never attempt such an underhanded scheme, especially not with a man as haughty or sought-after as Norwood. Yet his suggestion to play along with the betrothal has its merits . . . and the longer they pretend, the more undeniably real their feelings become. But when the true culprit behind their engagement is revealed, can their newfound happiness survive the scandal?

---

Release Date: Jul 27, 2021
Series: The Unconventional Ladies of Mayfair
Book: 1
Heat Level: Sensual
Publisher: Grand Central
Imprint: Forever
Price: $6.99
---
When this absurd engagement scheme had been hatched, she'd eagerly awaited the day when she could rid herself of the boorish earl, as she thought of him then. Of course, the man had proved to be anything, but boorish. No, he'd turned out to be charming and amusing. Kind and thoughtful. He could make her laugh with a wry observation and make her pulse race with a soul-stirring kiss that thrilled her, that reached inside her and filled some empty place that she hadn't even known existed before he came into her life.
I read this book days ago, and I am finding it extremely difficult to believe this is this author's debut novel! My mind cannot wrap my head around it because everything about this story comes across as a seasoned author who has written multiple books before. I was thoroughly entranced in this story for hours and found myself having a hard time putting it down.
William Atherwood, Earl of Norwood, discovers that he is betrothed to Lady Charlotte Hurst, someone he has never laid eyes on or been introduced to. Upon discovering that she did not set this trap to force his hand, he decides that they should pretend their betrothal is real until the culprit is unmasked. The more time they spend together shows them that maybe they really could be the perfect match for each other.
My favorite thing about this story were the characters. I loved them. William was a cinnamon roll hero who was charming and warm, and Charlotte was intelligent and strong. She did not wilt like a flower any time she had an opinion. She very much knew who she was and what she stood for. I liked that about her. They had wonderful chemistry with each other, and I found myself enjoying how much time they spent together flirting and talking with one another. They were together on page a lot in this book, and I felt like I was watching them fall in love. It was an entertaining and delightful romance with the focus being on the couple instead of the external plot. Although there is a mystery surrounding who published the fake betrothal announcement, I never felt that it overshadowed this couple or their love story.
The only thing that kept this from being a five-star read for me is the fact that sometimes when Charlotte and William were letting down their walls and starting to open up Charlotte would put up a wall and close off. This happened multiple times, and I think it happened a few too many times that it started to feel overdone. Also, the mystery was not one of those where you have to do to much guessing to figure out who the culprit is, and maybe that was the point. I would have enjoyed a couple more twists and turns to keep me guessing, but that is just me nitpicking because this story was just impressive.
I think fans of unique plots such as Bethany Bennett's or fully developed characters such as Harper St. George could fall in love with William and Charlotte's journey to love.
~ Michelle