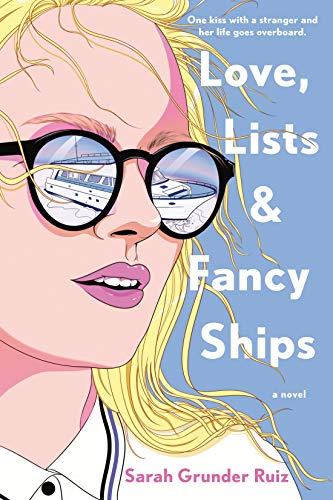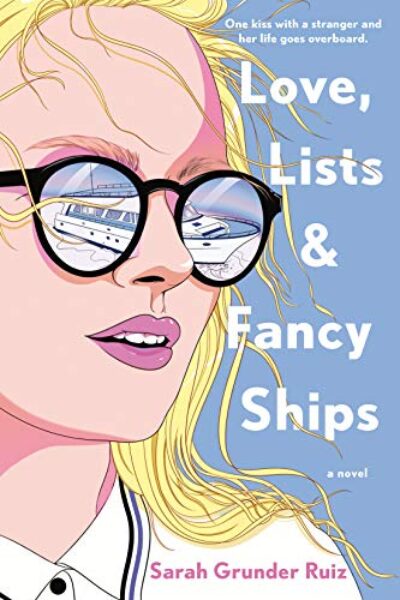 Sometimes a yacht, a bold bucket list, and a kiss with a handsome stranger are all a person needs to dive into the deep end of life.

For the last year, yacht stewardess Jo Walker has been attempting to complete a bucket list of thirty things she wants to accomplish by her thirtieth birthday. Jo has almost everything she's ever wanted, including a condo on the beach (though she's the youngest resident by several decades) and an exciting job (albeit below deck) that lets her travel the world.

Jo is on track until the death of her nephew turns her life upside down, and the list falls by the wayside. But when her two nieces show up unannounced with plans to stay the summer, they discover her list and insist on helping Jo finish it. Though the remaining eight items (which include running a marathon, visiting ten countries, and sleeping in a castle) seem impossible to complete in twelve weeks, Jo takes on the challenge.

When she summons the courage to complete item number five–kiss a stranger–and meets Alex Hayes, all bets are off. As her feelings for Alex intensify and Jo's inability to confront difficult emotions about her family complicates her relationships, she must learn to quit playing it safe with her heart before she loses what matters most.

---

Release Date: Nov 23, 2021
Heat Level: Hot
Publisher: :Penguin Group
Imprint: Berkley
Price: $9.99
---
On the verge of turning thirty, Jo Walker creates a list that she wants to complete before starting a new decade of life. She is off to a good start when she ticks one of her items…kiss a complete stranger. A drunk night out with her friend and she is making out with Alex. Before anything can happen, she has to abruptly leave.
Jo pushed that moment in time out of her mind when a new family crisis occurs, and she is now taking care of her two nieces. Her family drama gets shaky when they decide to help Jo fulfill her list. She discovers that the handsome stranger she kissed now works with her. How can she keep focus on everything with distracting her?
I liked Alex and Jo. They both claim to not want anything serious but they are falling for each other hot and heavy. I love all of the characters in this book. Everyone adds so much dimension to the story and I can't wait to revisit this little world one day. There were so many questions into who Alex was and it was nice to see her character develop slow and genuinely. There is a lot going on with the family and her emotions.
My only complaint is that sometimes the pacing is just a bit too slow. Hey, if that is the only thing that I'm complaining about, I will go with it. I normally have a whole lot to say but honestly, this is one of the best romance debuts that I have stumbled upon in a real long time. Yes, I went into this completely thinking I would get some Below Deck kind of kink. There is so much more to this than that. A real nice slow burn that leads to something solid. I will be on the lookout for more by this author.
Overall, for the fans of romance with a bit humor and realism, then this is for you.
~ Samantha