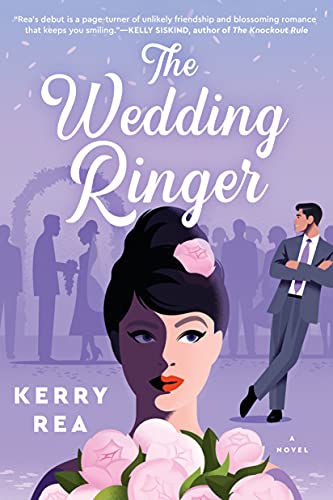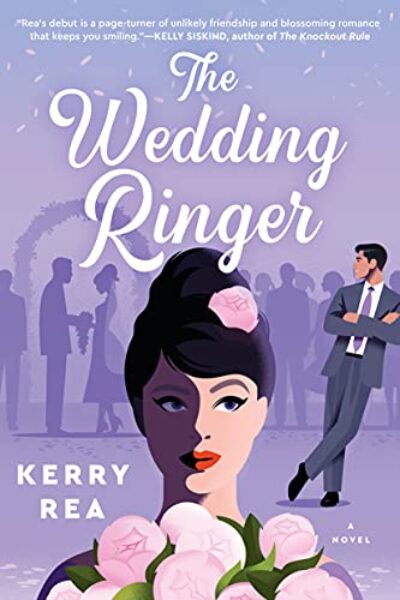 Once upon a time, Willa Callister was a successful blogger with a good credit score, actual hobbies, and legs that she shaved more than once a month. But after finding her fiancé in bed with her best friend, she now spends her days performing at children's birthday parties in a ball gown that makes her look like a walking bottle of Pepto Bismol. Willa dreams of starting fresh, where no one knows who she used to be, but first she needs to save up enough money to make it happen.

Maisie Mitchell needs something too: another bridesmaid for her wedding. After a chance encounter at a coffee shop, Maisie offers to pay Willa to be in her bridal party. Willa wants nothing to do with weddings—or Maisie—but the money will give her the freedom to start the new life she so badly desires.

Willa's bridesmaid duties thrust her into Maisie's high-energy world and into the path of hotshot doctor Liam Rafferty. But as Willa and Maisie form a real friendship, and Liam's annoyingly irresistible smile makes her reconsider her mantra that all men are trash, Willa's exit strategy becomes way more complicated. And when a secret from Maisie's past threatens to derail the wedding, Willa must consider whether friendship—and romance—are worth sticking around for.

---

Release Date: Nov 9, 2021
Heat Level: Scorching
Publisher: Penguin Group
Imprint: Berkley
Price: $9.99
---
"I try to tell myself that the sudden rush of emotion is PMS-related, but I know it's something else. It's that thing I never talk about: the gnawing, clawing monster that eats away at me no matter how many episodes of The Office I watch or glasses of red wine I drink. That creeps up on me in the middle of the night when I'm wide awake and staring at the ceiling with a heavy dread in my stomach. That finds me when I least expect it, when I'm in line at Target or watching Stacey hug Kaya or accidently dropping Chloe Wellington's three-hundred-dollar birthday cake. That thing I can't sleep or outdrink or overcome: loneliness."
Willa Callister used to have it all: A successful blog, a loving fiancé, and a best friend who was more like family. It all came crashing down when Willa found her fiancé, Max, and her best friend, Sarah, in bed together six weeks before her wedding. Willa was devastated. She cut off all their friends, moved in with her sister, and stopped writing. She closed herself off to everything, moping around drinking wine, and hiding from her life so she no longer had to deal with it. A chance encounter with Maisie, one of the sweetest people she has ever met, has Willa pretending to be her bridesmaid because she has no real friends. This is a story of growth, love, and finding true friendship in the midst of one of the worst moments in your life.
Wow! This one was really stellar. I think that Kerry Rea packed so much wit and charm into this story. I was rooting for Willa and cheering her on from behind my Kindle. She is a complex character. Hilarious, sarcastic, closed-off, untrusting, and just like all of us when we have been hurt beyond recognition. This was about her journey to heal in both love and friendship. I know this is packaged as a romance, but it truly takes a back seat to Maisie and Willa's friendship. These two characters are flawed from being hurt by people in their past, but they truly learn to open up to each other creating a super special bond that will last forever. Add in hot pediatrician, Dr. Liam Rafferty, and Willa gets it all. Even though this isn't a competition with Sarah and Max, Willa is the one who is winning with an amazing best friend, family who loves her no matter what, and a smoking hot boyfriend. I wish that we had gotten to see a little more romance between Willa and Liam, but honestly this book is good enough without that. I can't recommend it enough.
If you're looking for a story full of humor with imperfect heroines who are searching for their place in the world like those of Susan Elizabeth Phillips then give this one a try.
~ Michelle