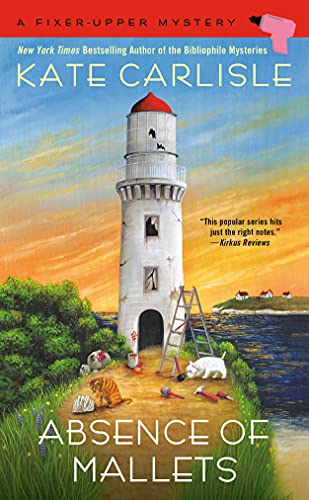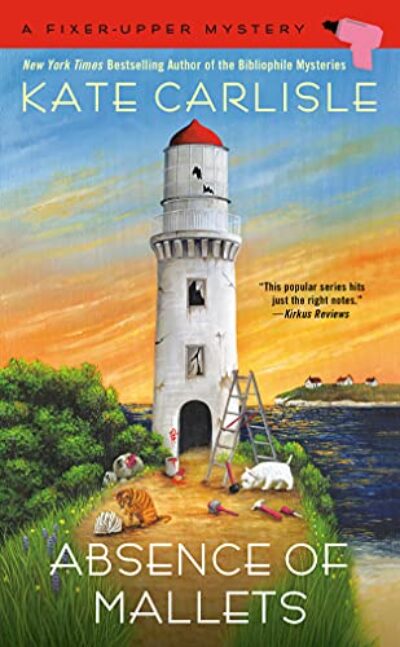 Shannon could not be happier that her hunky thriller-writing boyfriend, Mac, has moved in, and it is a good thing they are living together because they are both busier than ever. Mac is hosting writing retreats at his now vacant lighthouse mansion, while Shannon and her crew build Homefront, a quaint Victorian village of tiny homes for veterans in need. Mac's latest guests are proving to be a handful though, and Shannon has heard some grumbling from the luminaries of Lighthouse Cove about her latest passion project. But nothing can throw a wrench in their plans except a malicious murder.

When one of Shannon's new friends is found brutally bludgeoned with a mallet near the lighthouse on Mac's property, the couple hammers out a suspect list and searches for a motive. As they drill deeper for clues, more violence strikes and a new victim winds up in a coma. The pressure is on, and Shannon and Mac will have to move fast to find an unhinged killer dead set on demolishing anyone who gets in their way. . . . 

---

Release Date: Dec 7, 2021
Series: A Fixer-Upper Mystery
Book: 9
Publisher: Penguin Group
Imprint: Berkley
Price: $8.99
---
Shannon Hammer and her boyfriend Mac Sullivan love being busy, and it's a good thing because they each have so many different things they are working on. Shannon is a building contractor and is working on a couple of large jobs, but building a village of tiny houses for veterans is currently her top priority. Mac is a successful author who recently began hosting writer's retreats for other authors. All of the prior retreats have gone really well. However, the latest group of six authors range from weird to rude to potentially violent. When a murder occurs, Shannon and Mac immediately jump in to investigate in order to find out who is behind this tragic death.
Absence of Mallets is the ninth book in the Fixer-Upper series. I loved the prior book and although this one doesn't quite measure up, it's still very good. The best part of the book is seeing Shannon in action. Whether she's building a house, leading a workshop to train female veterans how to use power tools, or solving a murder, she shows her intelligence and her compassion. I also like her and Mac as a couple. They are always there for each other and I like the fact that as a thriller writer, Mac doesn't shy away from the investigations and is right there with Shannon gathering clues.
The downside of the book is the appalling behavior of a few of Shannon's acquaintances, as well as the six writer's retreat participants. The way these characters behave seems more like that of high school bullies instead of adults in their 30s. As their actions escalate, they become even harder to take. There is a slow build-up to the actual murder and when it occurs, I was very surprised at the identity of the victim, especially in light of the things that some of the other characters do. There are plenty of suspects, though, and although I had theories, I was kept guessing as to what had really happened until the very end. The resolution of the crime is satisfying and I especially like the extended epilogue with updates on a few of the characters over a couple different timeframes. Overall, I like the book and am happy it ends on a positive note.
~ Christine