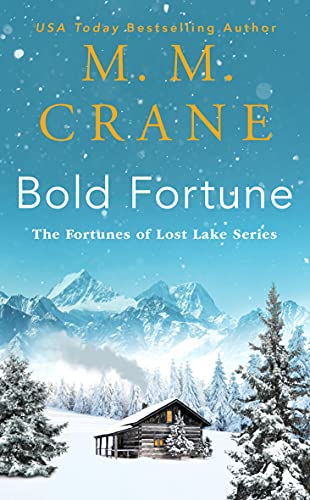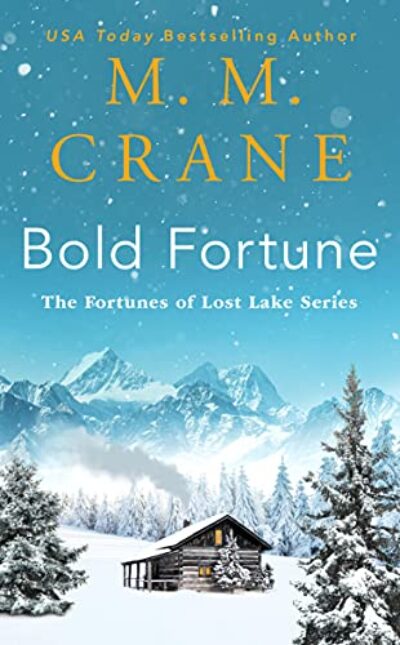 Quinn Fortune is the official protector of all the unspoiled beauty in Lost Lake, Alaska, as the head of the community trust. A rugged frontiersman through and through, he doesn't do soft. But he can't help his fascination with the pink-clad professor who shows up in Lost Lake seeking his approval for her cheerful outsider's proposal about land that isn't hers. Still, he agrees to consider it—if she can handle a month of good old-fashioned Alaska living. He's betting she'll head back to the safety of the Lower 48 within the week.

Violet Parrish is a thinker, not a doer, but desperate times call for extraordinary measures—like taking on the Alaskan wilderness. In January. Off the grid. With a mountain man hot enough to melt a glacier. The frozen Alaskan tundra should be no match for Violet's determination, but the sheer immensity of the Last Frontier takes her by surprise—as does her attraction to gruff, impossibly handsome Quinn, and the unexpected heat that burns between them during the freezing Alaska nights…

---

Release Date: Dec 28, 2021
Series: Fortunes of Lost Lake
Book: 1
Heat Level: Hot
Publisher: Penguin Group
Imprint: Berkley
Price: $7.99
---
Violet has a bit of a rough break. Her low-down ex-boyfriend stole her ideas and is presenting it as his own. He is also ruining her reputation. She has to fix this, and the only way is to head off to Alaska to convince the owner of a remote piece of land that she needs to use it for research. She doesn't expect to meet a handsome young man, nor does she expect for what he proposes.
Quinn has no intention of letting Violet do any form of research on the land that has been in his family for years. However, he intrigued by her and offers to consider it if she spends the week in the secluded part. He knows she will bail after a day without running water all the fine necessities she is accustomed to. The only problem is that he didn't anticipate liking Violet.
Woop! I found another Alaska romantic winner. I really don't know why I'm attracted to romance books with Alaska as the backdrop but I am. Maybe it's the cozy feel of all the stories that I read or even the rugged men. Either way, this was nothing short of cozy and gave me all the feels that I have been longing for.
Quinn is naturally grumpy but compassionate. He is the perfect match for Violet. From their first encounter down to the very last page, Quinn and Violet proved to be the perfect couple. While Quinn is all gruff, Violet is the complete opposite. Since she needs this proposal to go through, she puts on a smile and grin through every single challenge that Quinn tosses her way. Boy, did he make it hard.
The other major component to the book is the Alaska backdrop. I really appreciate when authors take their time to research and mesh the setting into the story. This place is completely remote and very well out of most people's comfort zone, so I was amazed at how beautifully descriptive the setting was written.
This is a slow burn story. While that is not my thing the author manages to keep the flames burning just enough for me to continue. A beautiful smart chick with a great personality taming a wild grumpy man, what is there not for me to enjoy?

Overall, this perfect for fans of wilderness backgrounds and slow burns.
~ Samantha