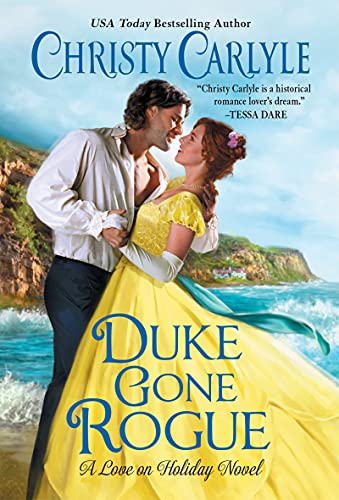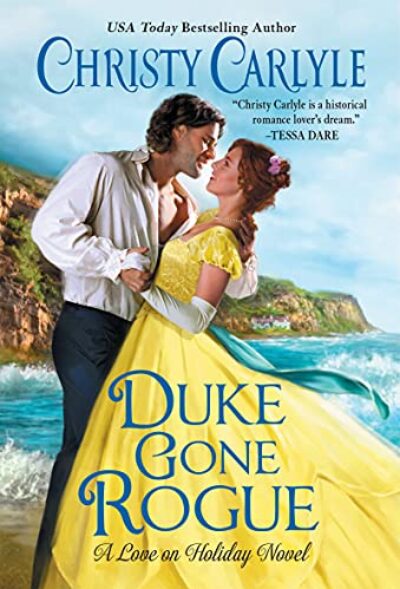 Will Hart, the Duke of Ashmore, is everything his father was not: scrupulously honest, forbidding, and apparently joyless. As a duke, he's a catch, but as a grumpy stick-in-the mud, no lady knows quite how to catch his eye. When his sisters concoct a plan for him to visit a run-down family property in Cornwall, he reluctantly agrees, hoping it will be a chance for him to rediscover the carefree man he once was.
Madeline Ravenwood believes she can do anything she puts her mind to, including running the gardening business she inherited from her father and being a founding member of the Royal Visit Committee. Hard at work preparing for Princess Beatrice's visit to judge their annual flower show, the appearance of a stern, handsome duke is a distraction Maddie doesn't need.
Tasked by the committee to convince the duke to repair his ramshackle manor house in time for the royal visit, he agrees, if she will join him as he explores Cornwall. Spending their days, and nights, together, Will's love for Maddie becomes too strong to ignore. But Maddie knows how different their worlds are and when the burdens of his title reappear, can Will convince her that she's the woman he's been waiting for? 

---

Release Date: Dec 28, 2021
Series: Love on Holiday
Book: 1
Heat Level: Warm/Sensual
Publisher: HarperCollins
Imprint: Avon Books
Price: $5.99
---
"No one would be surprised to see the Ashmore name on those pages again. His father had given them plenty to print, and London society had expected Will to take on the old roue's debauchery the moment he'd inherited the title. Gossipmongers still watched him at social events, waiting for him to spark a scandal. Will was determined to defy them all. His father had been a man of destruction, breaking vows, and betraying trust every day of his life. Indulgence, excess, impulse- those had been his bywords. So Will devoted himself to putting things right. It had become his constant endeavor-uncovering his father's dishonesty, making amends, offering recompense to those the old devil had duped and swindled."
Will Hart, the Duke of Ashmore, has spent the time since inheriting the title cleaning up the messes of his overindulgent and scandalous father, but many consider him to be heartless and cold. Even his fiancé, Lady Davina, so much so that she breaks off their engagement. His sisters convince him to go on holiday to Cornwall to an estate that he loathes, where he reunites with Madeline Ravenwood, whom he had a chance encounter in London. Neither have forgotten their instant connection, but both have important duties that can't be shirked. Will to his dukedom and Maddie to her family's nursery.
I just loved this story so much. The stress of the holidays and life have been so overwhelming for all of us, and this book offered such a sweet escape. Will is my favorite kind of hero. He is stuffy, cold, and cares about duty above all else until love quite literally knocks him down a little bit. I have always enjoyed a hero who does not take the entire book to acknowledge his feelings for the heroine, and sigh Will did that. I think his feelings were ahead of Maddie's the whole time which I found extremely refreshing.
I loved Maddie too. She was strong, brave, and capable. The thing is that a lot of authors try to write heroines who are this way, but it ends up not working because their words and their actions don't quite match. This didn't happen with Maddie though. I felt that she knew her own mind. Their relationship was the focus of this story, and it was absolutely delightful to watch the journey to their happily ever after unfold. This is probably one of my favorite reads in the last couple of months, and I recommend it to anyone who is a fan of the historical romance genre.
If you're a fan of sweet, romantic, and low angst stories like those of Anna Bennett then give this book a try. I don't think you will regret it.
~ Michelle