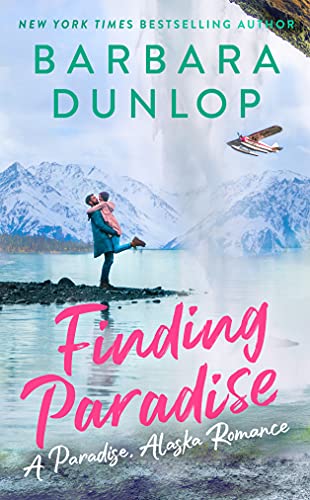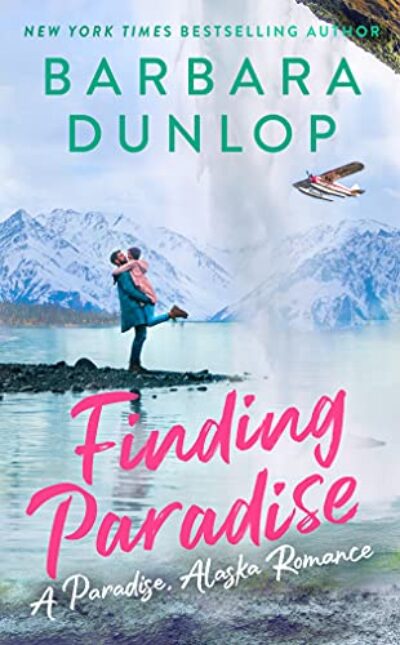 Accomplished Los Angeles lawyer Marnie Anton has always been sensible, but when her friend Mia Westberg asks for help with a ridiculous matchmaking project, she can't say no. The idea of transporting city girls into the small town of Paradise, Alaska, is so crazy it just might…work? Against her best judgment, she tags along. Having grown up in a family of intimidating men, Marnie developed a preference for the urbane lawyers and clients in her life in LA. But when she meets a mountain of a buff Alaskan man with an intriguing snake tattoo, intimidated is definitely not the first thing she feels.

Conrad "Cobra" Stanford was skeptical of the matchmaking event from the start. Big-city women weren't adventurous, they were judgmental. They'd take one look at him and scorn his lifestyle, just like his first love did. Cobra planned to give the women a wide berth, but one of them won't be ignored. Marnie's everything that's wrong and everything that's right for him all at the same time. Just when he thinks he's got her pegged, she blindsides him with a startling past, falling into his arms and igniting his protective instincts and so much more….

---

Release Date: Nov 30, 2021
Series: Paradise, Alaska
Book: 2
Heat Level: Sensual
Publisher: Penguin Group
Imprint: Berkley
Price: $7.99
---
"Marnie wasn't here to participate in the matchmaking weekend. She didn't mind helping with the event. And hanging out with Mia again was going to be a load of fun, but she had no intention of interacting with Alaskan men looking for romance. She was an introvert at heart, and she loved the city. She was the last person who'd have screened in as a potential match for an Alaskan man, and she wouldn't risk giving anyone the wrong idea about her future."
Marnie Anton is a successful and driven lawyer who is sensible to a fault, but when one of her friend's asks for help with a matchmaking project she can't resist helping out with her crazy scheme. Will it work? Who knows, but Marnie knows that she can't leave her friend undertaking it alone. She has to transport big city women to a matchmaking event in Paradise, Alaska, but will Marnie find her true love there too?
Conrad Cobra Stanford is your typical ruggish and handsome Alaskan mountain man, but he doesn't have the patience for a foolish matchmaking scheme. Neither him nor Marnie were looking for a match with each other, but fate had other plans for them.
Do you like Hallmark movies? Because if you do then then you should stop what you are doing and read this book right now. I love Hallmark movies. Yes, they're cheesy and silly, but is there anything better than a big city lawyer finding love with a small-town ex- Air Force hero? I think not. Is the premise a little out there? Absolutely. It was endearing though, and these characters found a way to weave themselves around my heart a little bit. I think with everything going on in the world, these small-town romances are a means to escape to a simpler life one not burdened by our worries or our struggles. This is the perfect read to curl up with this winter if you're looking for something to make you feel all warm and fuzzy inside.
Fans of romances set in Alaska like those of Alanna Martin may find this read to be immensely enjoyable.    
~ Michelle