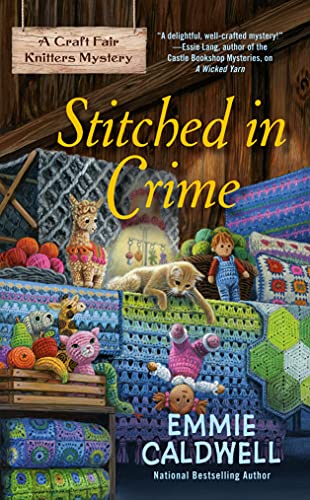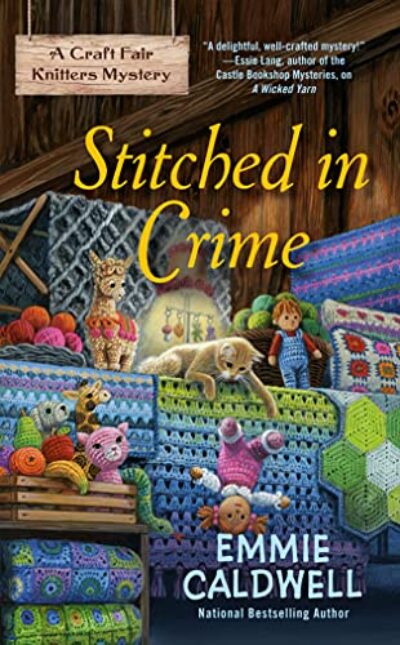 When murder pierces the fabric of the close-knit Crandalsburg Craft Fair, it's up to the Ninth Street Knitters to make a killer slip their stitch.

The Craft Fair may have hit a few snags lately, but knitting enthusiast Lia Geiger is hopeful her quiet life will return to its usual patterns in no time. Her daughter has officially moved back home, and sure, the house is a little crowded with Hayley's take-home work from the alpaca farm, but that's a price Lia will happily pay. All seems well until Cori Littlefield, a new vendor with a gift for crochet, is found dead, sending shock waves through all of Crandalsburg.

What begins as a tragic accident turns into a snarled spool of lies that only the combined efforts of the Ninth Street Knitters can untangle. When Lia makes a connection between Cori's death and a decades-old murder, it's up to her to weave together the clues and find the truth.

---

Release Date: Dec 7, 2021
Series: A Craft Fair Knitters Mystery
Book: 2
Publisher: Penguin Group
Imprint: Berkley
Price: $8.99
---
The main character, Lia Geiger is a widow and a retired surgical nurse. Lia is fairly new to the small town of Crandalsburg, Pennsylvania and her grown daughter, Hayley, is living with her temporarily. Lia belongs to a crafting group and sells their creations each weekend in a booth at the Crandalsburg Craft Fair. Lia befriends a new vendor named Cori Littlefield whose shyness hides her extraordinary talent in crocheting artistic pieces. Lia is hit hard when Cori is found dead and can't accept that she committed suicide. Lia thinks Cori's death could be connected with a similar death years ago and is determined to get justice for both young women.
Stitched in Crime is the second in the Craft Fair Knitters Mystery series, but the first I've read. I had no problem getting to know the main characters or enjoying the book. I liked Lia immediately. She is intelligent, talented, and kind. I admire her courage in pursuing an investigation even when the police felt both Cori and the prior death were both accidental. It took a little longer for her daughter, Hayley, to grow on me, but I was a fan of hers by the end of the book. I enjoyed seeing Lia get to know the chief of police of the town and could see that friendship eventually blossoming into something more. Lia's friendship with her fellow crafters is also enjoyable and realistic.
The author, Emmie Caldwell, also writes books under the name Mary Ellen Hughes, and I am impressed with her writing. This book has all the best elements of a cozy mystery – a strong, likeable main character with an interesting hobby, a supportive circle of friends, cute animals, and a little romance. The book also has depth in the subject matter and the investigation that I love. Lia finds several people with the motive for killing and that keeps the reader guessing throughout the book. The ending is very satisfying, and I am looking forward to reading more by this author. I think the book would appeal to fans of Leslie Meier, Ellery Adams, or Paige Shelton.
~ Christine