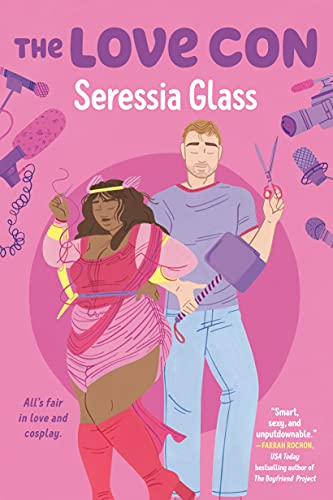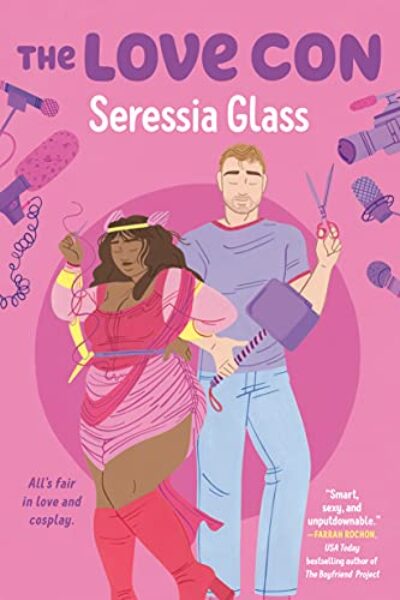 Sometimes Kenya Davenport believes she was switched at the hospital—how else could a lover of anime, gaming, and cosplay come from STEM parents? Still, Kenya dreams of being able to turn her creative hobby into a career. She finally has a chance to make it big when she joins the reality show competition Cosplay or No Way.

There's just one catch: the challenge for the final round is all about iconic pairs, and the judges want the contestants' significant others to participate. Unfortunately, Kenya is as single as can be at the moment. Luckily her best friend, Cameron Lassiter, agrees to be her fake boyfriend for the show.

Roleplaying a couple in love will force them to explore what they're hiding under the mask of friendship. Can Kenya and Cam fake it until she makes it, or will she be real about her feelings, knowing it could cost her the best friend she's ever had?

---

Release Date: Dec 14, 2021
Heat Level: Hot
Publisher: Penguin Group
Imprint: Berkley
Price: $9.99
---
My first Seressia Glass book and not my last.
This book has all the fun setups, a friends to lovers trope, a reality show competition for cosplayers, and this underlying of message of staying true to your dreams no matter the obstacles… even when those obstacles come from people who say they love you.
Meet Kenya, cosplayer and sassy, lovable woman who is in the finals for a reality competition based on what she loves. Of course, she's dealing with judges and microaggressions out the wazoo and when they back her into a corner about her love life, she announces to the world she's got a man… her best friend, Cameron.
Cameron is all down for this plan. He's been trying to push their relationship from friends to lovers' territory for years. With Kenya setting him for the opportunity to do just that, with cameras rolling it's fake-it-until-you-fall-into-it. Of course, nothing is easy when reality television is involved. Cue the forced drama from ex-girlfriends and short deadlines, evil tv producers, and 'becky-esque' judges who can't let the talent shine.
There are no holds barred by Glass, including Kenya's parents who are in her corner and yet not. I wanted to strangle a lot of people on behalf of Kenya and was blown away as she fought and fought against all the forces trying to hold her back. Cameron is swoon worthy as a knight who uplifts and allows Kenya to shine. He isn't saving her but encouraging her to save herself.
I won't like the only thing keeping this from a five for me is the quick wrap up at the end. Also, I wanted some people in the story to get some sort of punishment for their awful behavior. I mean, that doesn't happen in real life, but I love when it happens in romances.
Overall, if you're nerdy, love friends to lovers, and enjoy some romance that goes from a little slow burn to smokin' hot this book is for you.
~ Landra