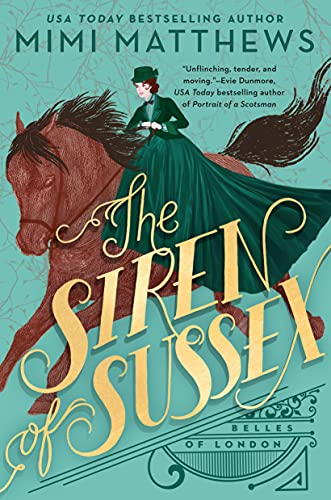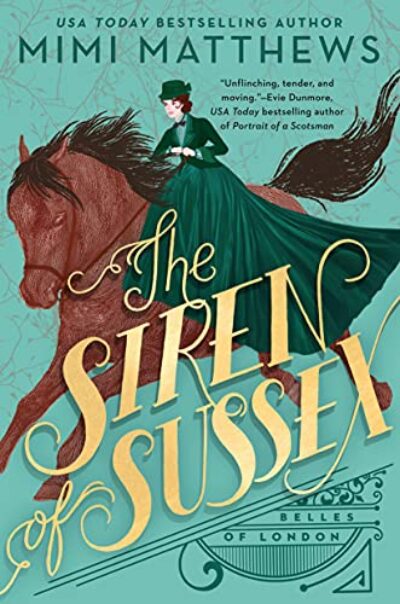 Evelyn Maltravers understands exactly how little she's worth on the marriage mart. As an incurable bluestocking from a family tumbling swiftly toward ruin, she knows she'll never make a match in a ballroom. Her only hope is to distinguish herself by making the biggest splash in the one sphere she excels: on horseback. In haute couture. But to truly capture London's attention she'll need a habit-maker who's not afraid to take risks with his designs—and with his heart.

Half-Indian tailor Ahmad Malik has always had a talent for making women beautiful, inching his way toward recognition by designing riding habits for Rotten Row's infamous Pretty Horsebreakers—but no one compares to Evelyn. Her unbridled spirit enchants him, awakening a depth of feeling he never thought possible.

But pushing boundaries comes at a cost and not everyone is pleased to welcome Evelyn and Ahmad into fashionable society. With obstacles spanning between them, the indomitable pair must decide which hurdles they can jump and what matters most: making their mark or following their hearts?

---

Release Date: Jan 11, 2022
Series: Belles of London
Book: 1
Heat Level: Warm
Publisher: Penguin Group
Imprint: Berkley
Price: $9.99
---
Matthews kicks off her latest series with a solid read.
This is my first Mimi Matthews book, though I've been aware of her as a historical romance author for many years. I've typically steered clear because I prefer books with a little more heat. But this one was worth the read.
Prepare to dive into a world of fashion, horse-riding, and spiritualists. A lot to unpack there and I agree. Amid these three topics reside the hero, Ahmad Malik and the heroine, Evelyn Maltravers. Malik is a dressmaker, trying to make a name for himself and his talents. Where Evelyn is looking to have a successful season and secure a wealthy husband to ensure her three younger sisters have a potential at a good future. These two join forces with Evelyn commissioning a riding habit from Malik in the hopes of attracting attention for her skills as well as her fashion. Though, one habit turns into many dresses and an attraction neither of them can fight. For two people with so much at stake, love is the last thing they need.
Matthews does an amazing job of making this story realistic and weaving in historically reference events along with sensory details of the time. The tale of love finding two folks not part of the upper echelons is also refreshing and unique. Malik is no duke, but he's every inch the gentleman. Evelyn isn't a simpering miss, but a woman with a plan. There are plenty of villains, but in this world Evelyn and Malik get a chance to win against them.
What kept this from a higher rating for me? The pacing. While the writing is very pretty, I didn't really get fully invested in this story until almost fifty percent through. It was too easy to put the book down and focus on other things.
Overall, this is a good read and I'm anxious to see what the next books in the series offer up. Matthews has done a fabulous job of setting up some additional potential couples. I can only hope their stories are next.
~ Landra