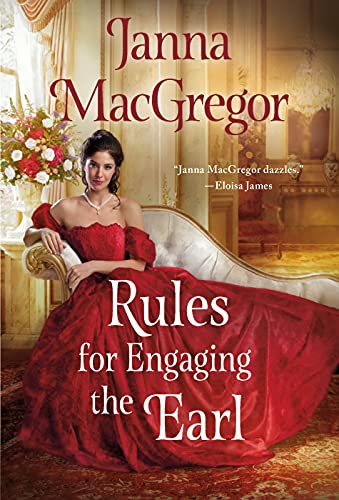 Constance Lysander needs a husband. Or, so society says. She's about to give birth to her late husband's child—a man who left her with zero money, and two other wives she didn't know about. Thankfully, she has her Aunt by her side, and the two other wives have become close friends. But still—with a baby on the way, her shipping business to run, and an enemy skulking about, she has no time to find the perfect match.

Enter Jonathan, Earl of Sykeston. Returned war hero and Constance's childhood best friend, his reentry into society has been harsh. Maligned for an injury he received in the line of duty, Jonathan prefers to stay out of sight. It's the only way to keep his heart from completely crumbling. But when a missive from Constance requests his presence—to their marriage ceremony—Jonathan is on board. His feelings for Constance run deep, and he'll do anything to make her happy, though it means risking his already bruised heart.

With Constance, Jonathan, and the new baby all together, it's clear the wounds—both on the surface and in their relationship—run deep. But when the nights come, their wounds begin to heal, and both come to realize that their marriage of convenience is so much more than just a bargain.

---

Release Date: Apr 26, 2022
Series: The Widow Rules
Book: 2
Heat Level: Sensual
Publisher: Macmillan
Imprint: St. Martin's Press
Price: $8.99
---
My first MacGregor won't be my last!
An injured war hero. A heroine with a desperate need to marry. A second-chance romance between childhood friends. Rules For Engaging the Earl is full of tropey-goodness I couldn't turn away from and includes one of my favorites – second-chance romance. My only regret… jumping into this series in the second book.
We have Constance Lysander, who's in need of a husband since she scandalously got involved with a lord who married three women. Our villain of a lord has since died in an accident, and in her desperation, Constance reaches out to her childhood best friend and the one man who always said he would be there to help her.
Our hero, Jonathan the Earl of Sykeston, has returned from military service and the war a damaged man. He's not capable of being the husband Constance deserves but agrees to marry her to keep a childhood promise. When Constance will no longer let him hide away from her and society, he's forced to come to the truth – he's always loved her.
This story has so much more than second-chance, we've got the tortured hero (a classic) and a heroine trying to put herself back together as much as the hero. There's a clear-cut villain, a lot of emotional baggage and plenty of romance. The only downside I found was that they hero and heroine did not spend as much time together as I would have liked. Twenty five percent of the book they were apart. Additionally, the inability for honesty was a pretty big issue between them and I found myself wondering if they could overcome those elements to be a true couple.
Overall, MacGregor created characters I wanted to root for and in the end I was still just as eager to see if they'd overcome the obstacles and get their HEA. I imagine I'll be keeping up with this series and I might have to do some digging into MacGregor's backlist for readers who enjoy Vivienne Lorret or Katherine Ashe.
~ Landra