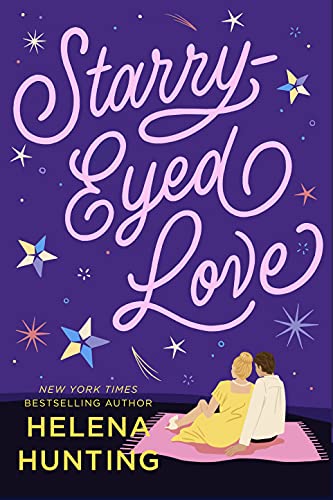 Having just broken up with her boyfriend, London Spark is not in the mood to be hit on. Especially not when she's out celebrating her single status with her sisters. So when a very attractive man pays for their drinks and then slips her his number, she passes it right back to him with a 'thanks, but no thanks'. As the business administrator for their family's event hotel, the Spark House, London has more important things to worry about, like bringing in new clientele.

As luck would have it, a multi-million-dollar company calls a few months later asking for a meeting to discuss a potential partnership, and London is eager to prove to her sisters, and herself, that she can land this deal. Just when she thinks she has nailed her presentation, the company's CEO, Jackson Holt, walks in and inserts himself into the meeting. Not only that, but he also happens to be the same guy she turned down at the bar a few months ago.

As they begin to spend more time together, their working relationship blossoms into something more. It isn't until their professional entanglements are finally over, that London and Jackson are finally ready to take the next step in their relationship. But between Jackson's secretive past and London's struggle with her sisters, London must question where she really stands – not just with Jackson, but with the Spark House, too.

---

Release Date: May 10, 2022
Heat Level: Sensual/Hot
Publisher: Macmillan
Imprint: St. Martin's Press
Price: $7.99
---
"And I realize that this is the spark I've been missing all along. And now that I've found it, I want to nurture it and turn it into a flame that will never extinguish."
London Spark's life is too busy for a boyfriend, and she just hasn't found the person who makes her heart go pitter-patter. After ending her most recent relationship, London is hit on by a stranger at a bar but decides to lie that she has a boyfriend. Fast forward three months, and Spark House is being considered for a Teamology project with Holt Media. Little does London know that the CEO of Holt Media, Jackson Holt, is also the man she rejected that night many months ago.
This book confused me somewhat. Mainly because it felt as if it was written by two different people. The first half lacked passion, engaging conversation, and real chemistry between any characters not just the leads. The author tried tremendously hard to pack in everything that was missing in the beginning into the second half, and it did not work. At least for me.  I wish some of what I saw in the second half had been sprinkled throughout the story because it would have the made the book more engaging and fun. I think this had the ability to be great, but the slow pacing in the beginning and awkward conversation dragged it way down. It utilized too many over used tropes but didn't do anything new or exciting with them.
Overall, it was just a kind of an okay read for me. I am sure that if you are already a fan of Helena Hunting or authors similar to her like Lauren Layne and Carly Phillips then this book might be better for you than it was for me.
~ Michelle