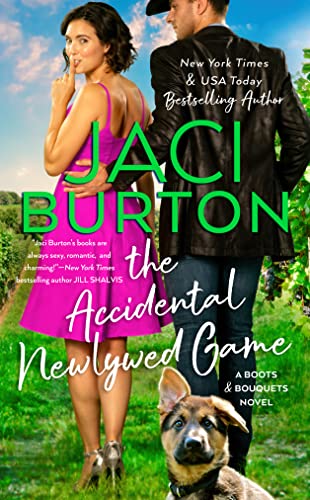 Wedding planner Honor Bellini is in Las Vegas for a work convention when she runs into her sister's ex-fiancé, Owen Stone, who's also in town for his craft brewery business. They're both glad to see a familiar face from home…until a night of drinking leads to waking up in bed together—and a marriage certificate from a wedding that neither of them can recall.
 
Horrified, Owen suggests an immediate annulment. Honor agrees, but when they spend the day together, their chemistry is overwhelming. Plus, Honor has a flash of memory of their steamy wedding night, and she definitely likes what she remembers. They decide to wait before cancelling the whole marriage thing, though they both head back to Oklahoma determined not to tell anyone at home what happened in Vegas.
 
The problem is, Honor and Owen can't seem to stay away from each other—or keep their hands off one another. The longer they keep their secret, the harder it gets to deny how they really feel. Even worse, this huge secret has the potential to hurt someone they both care about. They need to get an annulment before this accidental marriage turns into love.

---

Release Date: Jun 28, 2022
Series: A Boots and Bouquets
Book: 3
Heat Level: Hot
Publisher: Penguin Group
Imprint: Berkley 
Price: $8.99
---
Honor is in Las Vegas for work when she runs into Owen. He was her sister's fiancé until he called off the engagement. They have known each other for years so she is happy to see a friendly face. Since they are both in town, they decide to go and enjoy a night out. Things get complicated when the next morning, they see a paperwork showing that they got married.
The blurb for this book sounds so good. Yes, it is a little dicey and I normally do not gravitate towards exes of a sibling kind of thing. However, I remember Owen from book one in this series. He was going through some health issues and his story made the ending of book one sort of sad. I'm glad he got his story.
There are two issues that I have with this book. The chemistry is off. The two see each other in Vegas but the initial interaction is so friendly. That is to be expected since Owen was engaged to Honor's sister. I just didn't understand how they wound up in bed and married. Not to mention, they were just so accepting of that. It threw me off. The author relies on the readers assuming there was some attraction that was there already. I don't want to guess. I want to feel it. I need to see it through her lens.
The other issue is that the sneaking around got old quickly for me. I think they should have been honest because for some reason they never seem to be in a rush to get the marriage annulled. It became a weird dynamic after a while which took away from some of the romance that started to pop when they arrived back home.
Overall, the story is cute and a fairly quick read. If you read the other books in the series, you will enjoy getting glimpses of the other couples. Plus, you will enjoy the cozy feel of the small town characters.
~ Samantha