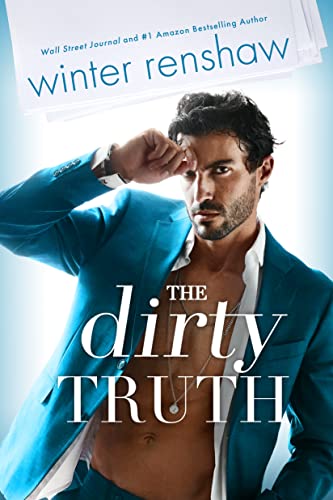 After a brush with death, I realize it's time to make changes in my life. Big changes.
First, my job. I love being a journalist, but I hate my megawatt magnate boss, West Maxwell. When he demands I rewrite an article on short notice, I turn the tables on him with a scathing new column and quit in a blaze of glory.
But West isn't about to let me go that easily, the jerk. He offers me an unexpected new position: mentor to his rebellious teenage niece. For some reason, I agree—I like helping people, but I'm also admittedly curious to glimpse the man behind the mogul.
However, I soon discover that my new assignment isn't what I expected. As I learn about the private side of my enigmatic boss, I start to see the heart he hides behind his icy facade. The old Elle hated West…but maybe—just maybe—the new Elle can tame him.

---

Release Date: Jun 14, 2022
Heat Level: Hot
Publisher: Amazon Publishing
Imprint: Montlake
Price: $3.99
---
Elle recently had a near brush with death. To make matters worse, she finds out her boyfriend has been unfaithful to her. She realizes that she only has one life to live and she deserves better. She loves writing but her column, "The Dirty Truth", is just not cutting it anymore. Her boss is a jerk and when he asks her to re-write an article, she does it and quits.
West realizes he needs Elle and to make it "right" he offers her a new position…assisting him with his niece. Elle accepts the offer. She should leave him hanging but something in her wants to help. Elle just doesn't anticipate all that comes with her new role in West's life.
I love a good romance story. This is a slow burn. I mean they are not getting it on until much later in the story. However, they are building a strong relationship. Elle has her hands full with West's niece, Scarlett, but comes to adore her. She also finds herself adoring West which was not in her plans.
West is a bit cold and distant at first but when he sheds the iciness…swoon-worthy. I like how Elle takes her time with him. She really wants to know what makes him tick and she accepts him just as he is. There is a lot more to West than she could have imagined and Elle fully recognizes that they both have been on an emotional journey in life.
The only thing stopping me from full on gushing and loving this story is that it took me some time to really invest in the story and characters. The author has distinct way of writing that kept me going. I will absolutely read more books by her. The author has took entirely too long for anything to happen with them. I almost felt emotionally and physically. Once I got into them as a couple, the story was winding down.
Overall, I recommend this book to fans of slow burn romances.
~ Samantha